Pearls of Classical Music in Prague Castle - Lobkowicz Palace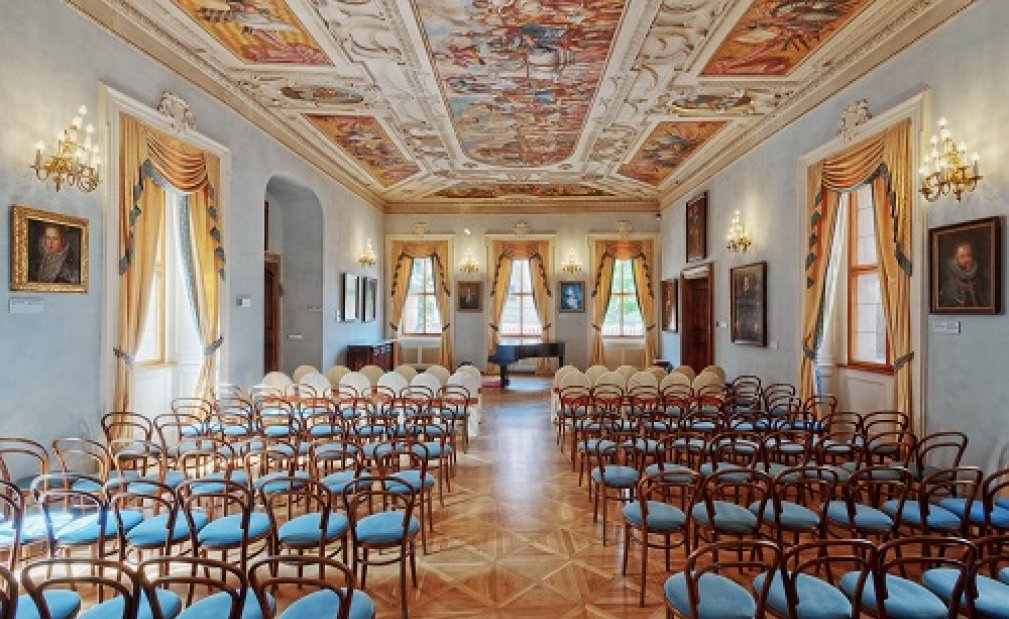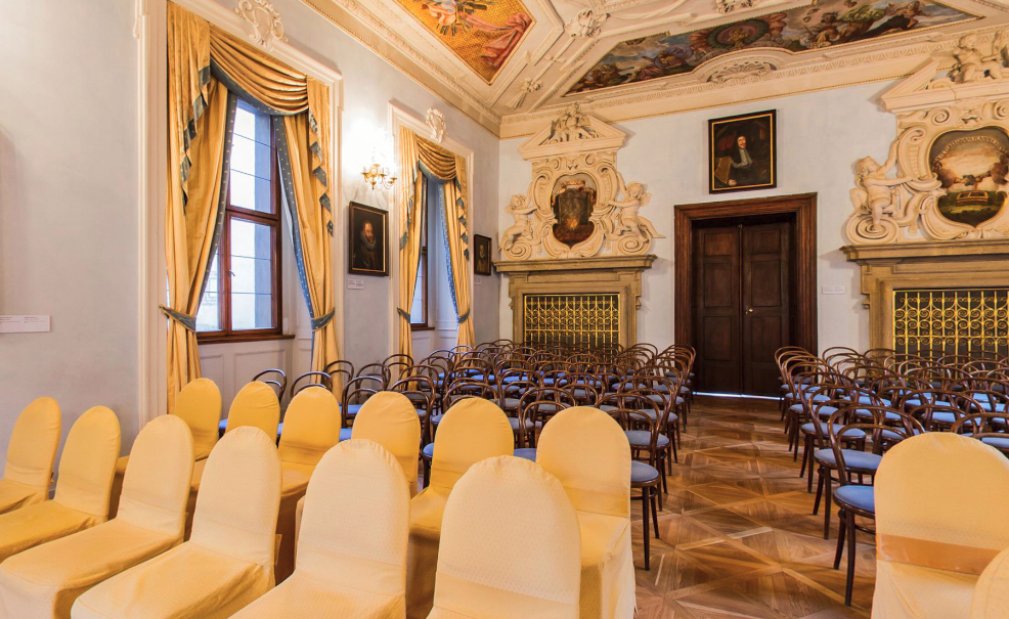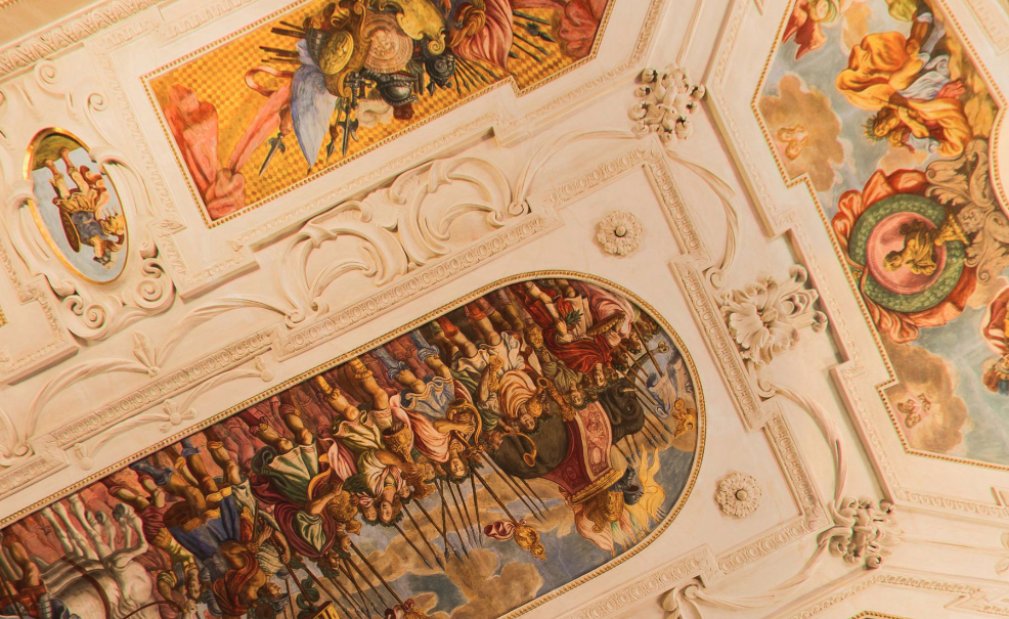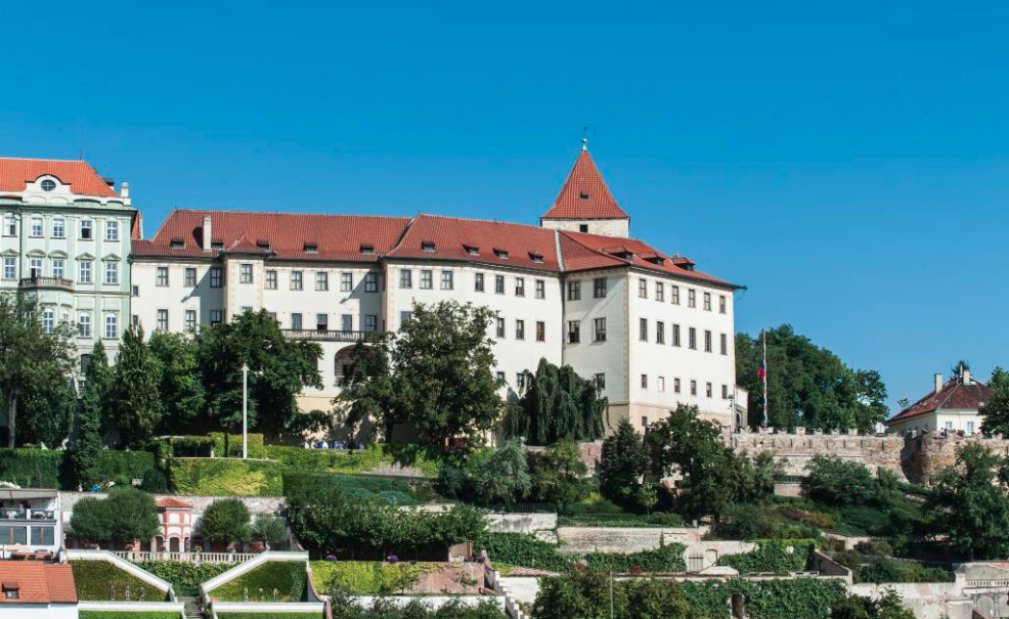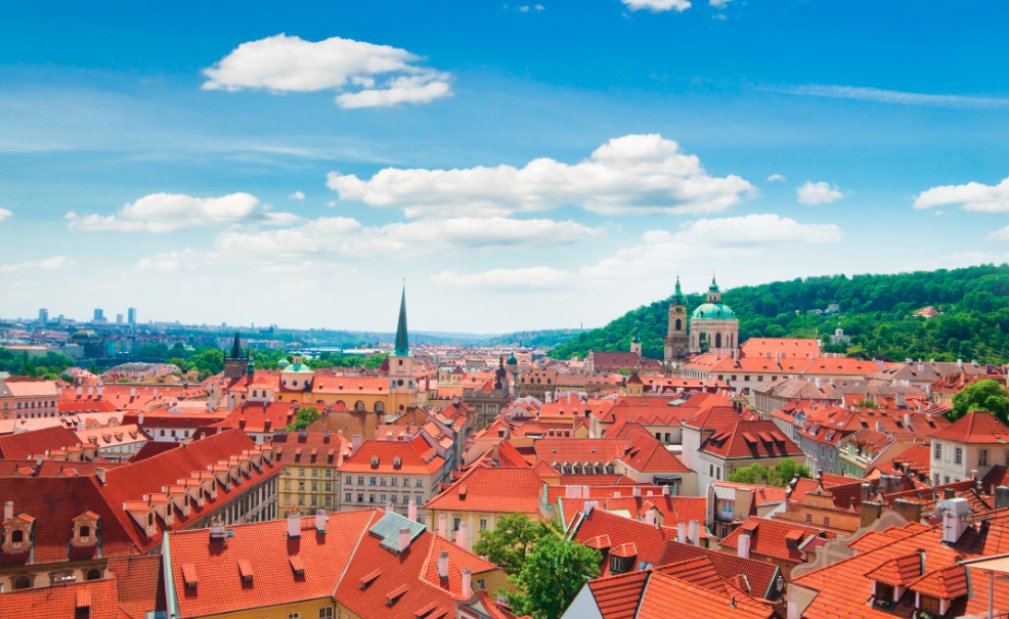 Enjoy the concert of classical music in a beautifully decorated baroque concert hall with impressive 17th-century painted stucco ceilings at Lobkowicz Palace in Prague Castle! Popular chamber classical music concerts are performed in the original musical salon of the palace.
Professional musicians, including members of the Czech Philharmonic Orchestra, play a selection of the world's most celebrated pieces of classical music.
Program
M. A. Charpentier: Te Deum
A. Vivaldi: Allegro (From Four Seasons)
Philipp Hyacinth Lobkowicz: Suite in C major
W. A. Mozart: Turkische Marsch
Ch. W. Gluck: Pizzicato
L. van Beethoven: Fur Elise
J. J. Benda: Grave
Piéce for Flute solo
G. Bizet: Carmen Fantasie
A. Dvořák: Valse
B. Smetana: The Moldau (Vltava)
L. Janáček: Ave Maria
W. A. Mozart: Vivat Bacchus
Soloists
Viola - alternation:
Jan Sramek, Jan Marecek, Dominik Travnicek, Martin Sekyra, Dagmar Maskova
Piano - alternation:
Jana Hruskova, Martina Hajkova, Ivana Nemethova, Silvie Jezkova, Martin Fila
Flute - alternation:
Zofie Vokalkova, Dana Hegerova, Eva Schwanova, Michaela Valentova, Anna Bastova
Special offer: Combo Ticket (Concert + Museum + free audio guide in 8 languages + 10 % discount to the Lobkowicz palace café)
With the "combo ticket", you can enjoy a classical music concert and visit a unique art collection in the Lobkowicz Palace Museum. The tour is audio guided, and you can look forward to seeing musical instruments, original scores and manuscripts from Beethoven and Mozart, paintings by famous masters such as Canaletto, Brueghel the Elder and Velázquez, fine porcelain, ceramics and rare decorative arts dating from the 16th to 20th centuries and more. By purchasing a "combo ticket", you will have also a 10% discount to The Lobkowicz Palace Café with its spacious balcony and a spectacular view of Prague.
The museum is open daily from 10.00 AM to 6.00 PM
Tickets categories
Adult: 18 - 60 years
Student: 7 - 26 years (with a valid student ID)
Senior: 60 years and over
Children 6 and under - free entry
Note
Duration: 60 minutes
Starts at 1:00 PM every day. The concert hall is open 15 minutes before.
We recommend to arrive 40 minutes before the concert starts because of the security check-in spots within the Prague Castle area! We recommend to use the entrance near the tram stop Prague Castle (street intersection Marianske hradby and U Prasneho mostu). Here is the shortest security check queue. Additionally, you can come here by taxi or use car parking.