Christmas Concert in Klementinum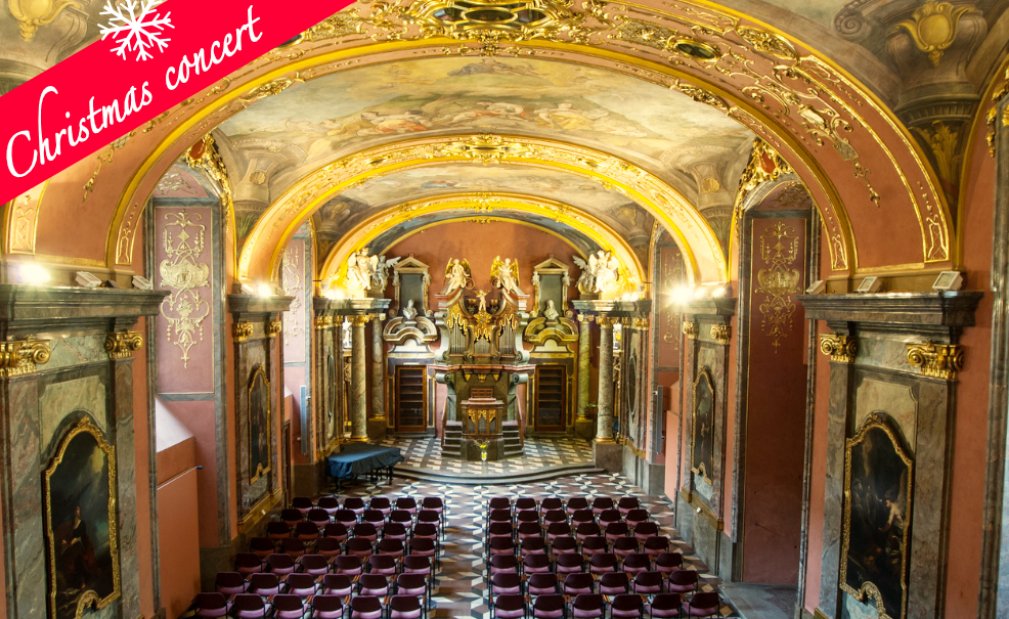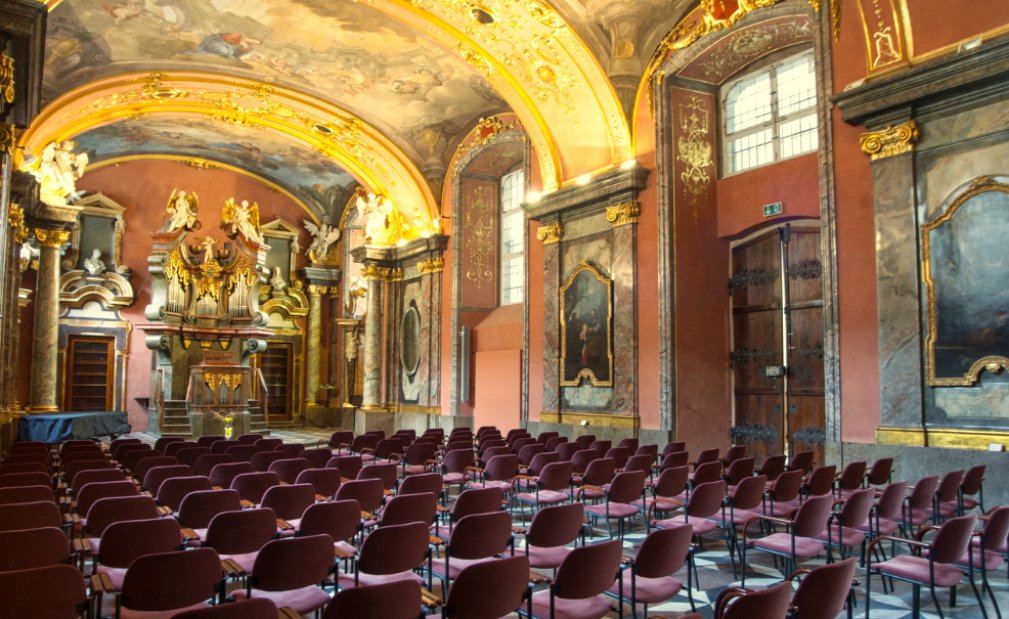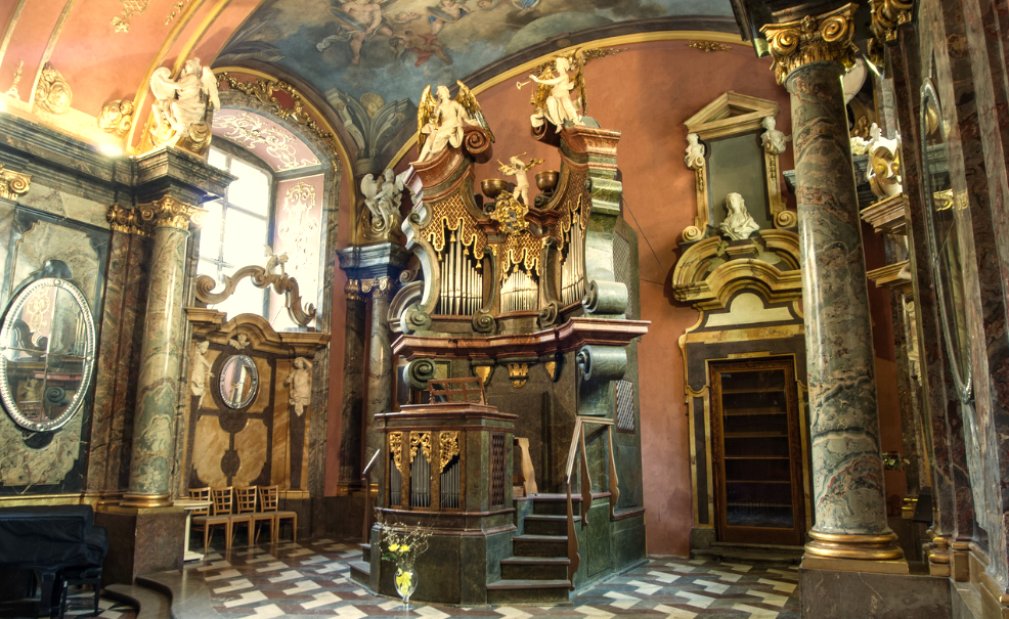 During the Christmas concert in the beautiful Mirror Chapel, the Prague Royal Orchestra will play compositions by well-known masters as well as Czech and World carols.
The Mirror Chapel is part of the Klementinum complex, and was built in the years 1722-1726. It takes its name from the number of mirrors used for decoration. The chapel, with its decorations and excellent acoustics, charmed even W.A. Mozart himself, who played the organ here.
The Mirror chapel is heated during winter!
Program
J. S. Bach: Toccata and Fugue in D minor
C. Franck: Panis Angelicus
B. Smetana: The Moldau
G. F. Händel: Xerxes – Ombra mai fu
Music for the Royal Fireworks - Allegro
W. A. Mozart: Laudate Dominum
A. Dvořák: New World Symphony - Largo
Fr. Schubert: Ave Maria
A. Vivaldi: Four Seasons ,Winter - Largo
G. Caccini: Ave Maria
P. Mascagni: Cavalleria Rusticana – Intermezzo
A. Corelli: Christmas Concerto Grosso - Pastorale
G. Bizet: Agnus Dei
Medley of Czech and World Carols
Performed by
The Prague Royal Orchestra is formed of professional musicians from the National Theatre Orchestra, the State Opera House Orchestra, the Czech Radio Symphony Orchestra, the Prague Symphony Orchestra, and the Czech Philharmonic. Under the baton of the conductor Jaroslav Vodnansky it has performed numerous successful concerts in the USA, Japan, and South Korea, as well as in most of the European countries.
Note
Duration: 65 minutes
Dress code: casual
Senior citizen discount: over 65 years
Student discount: 13 - 26 years old with a valid student identification card
Seats are not numbered - open seating