Municipal House (Obecní dům), Smetana hall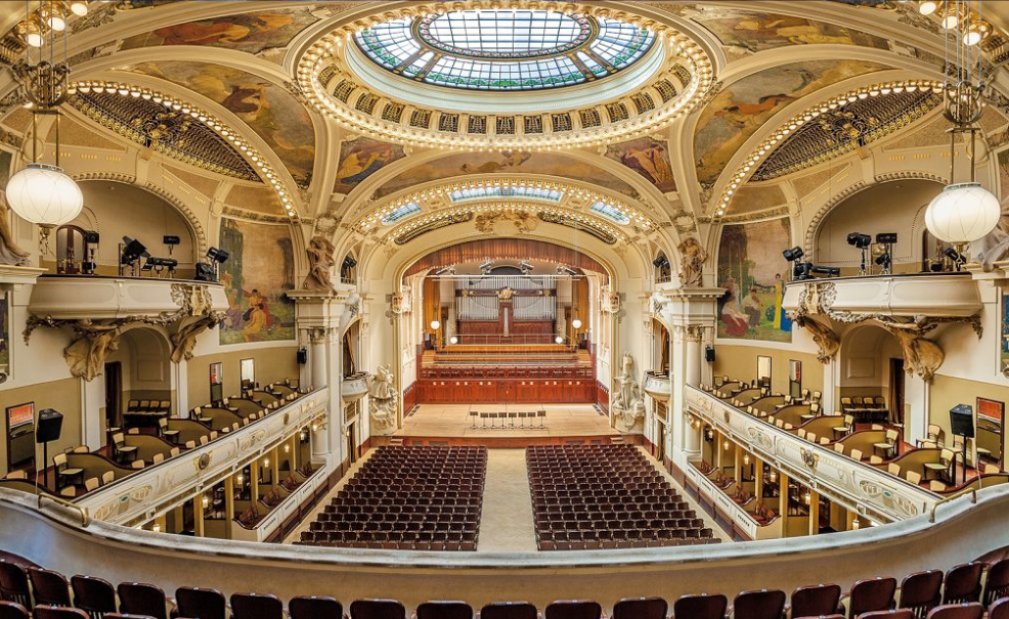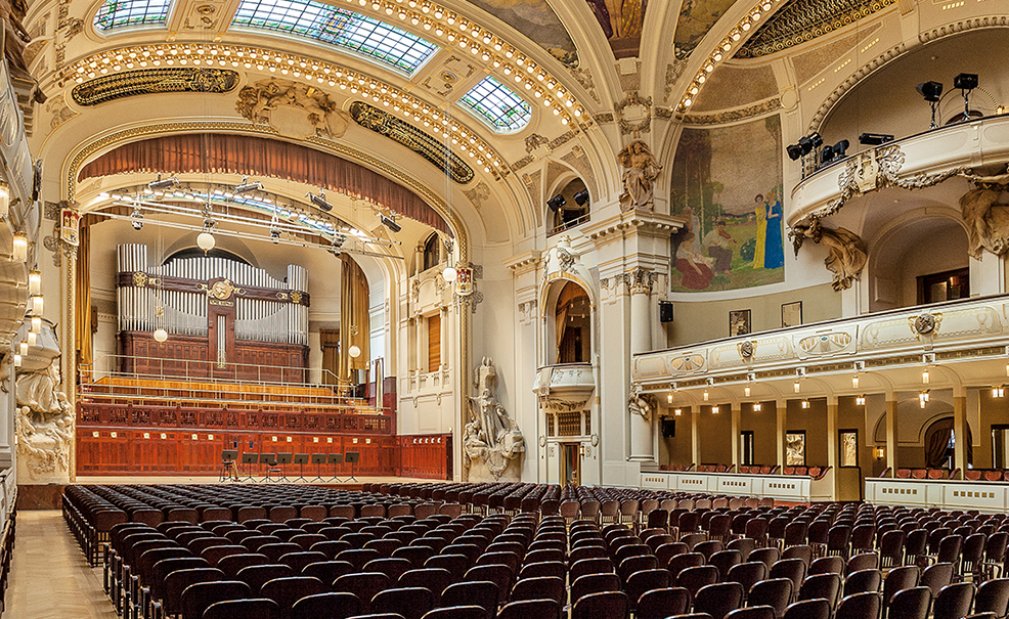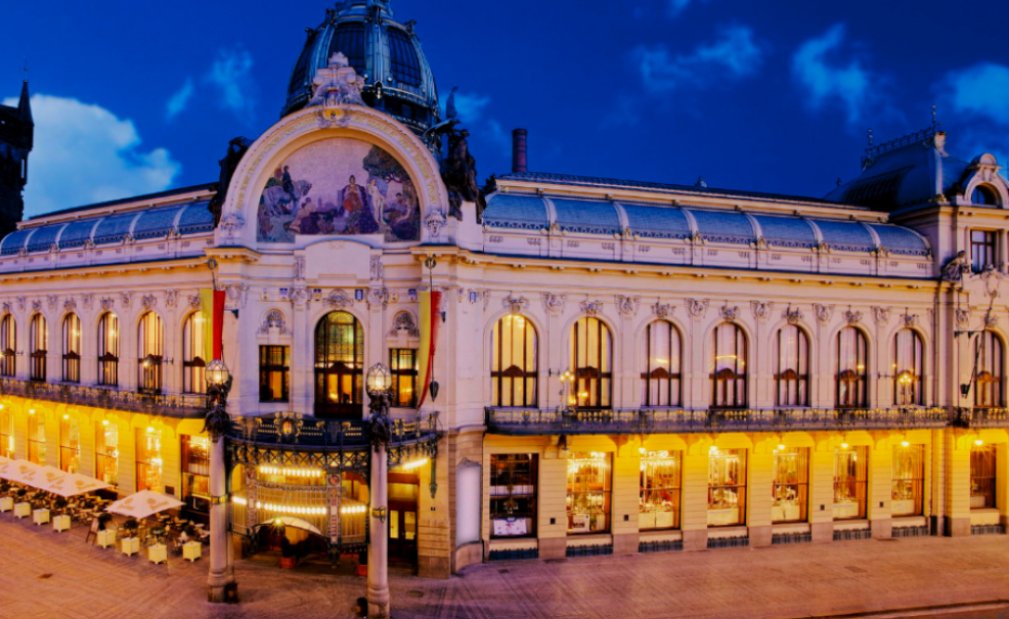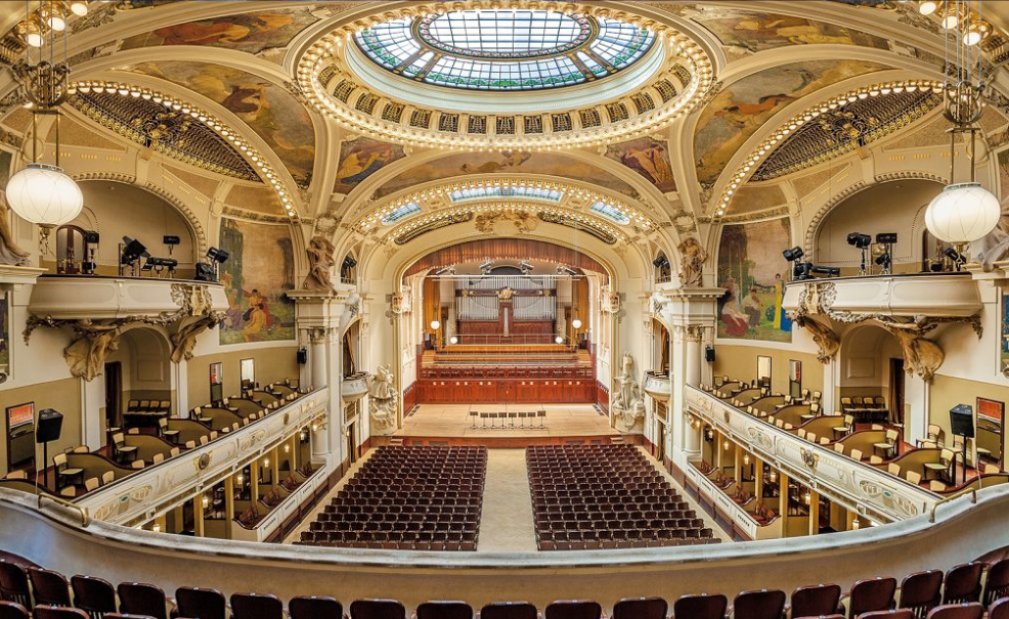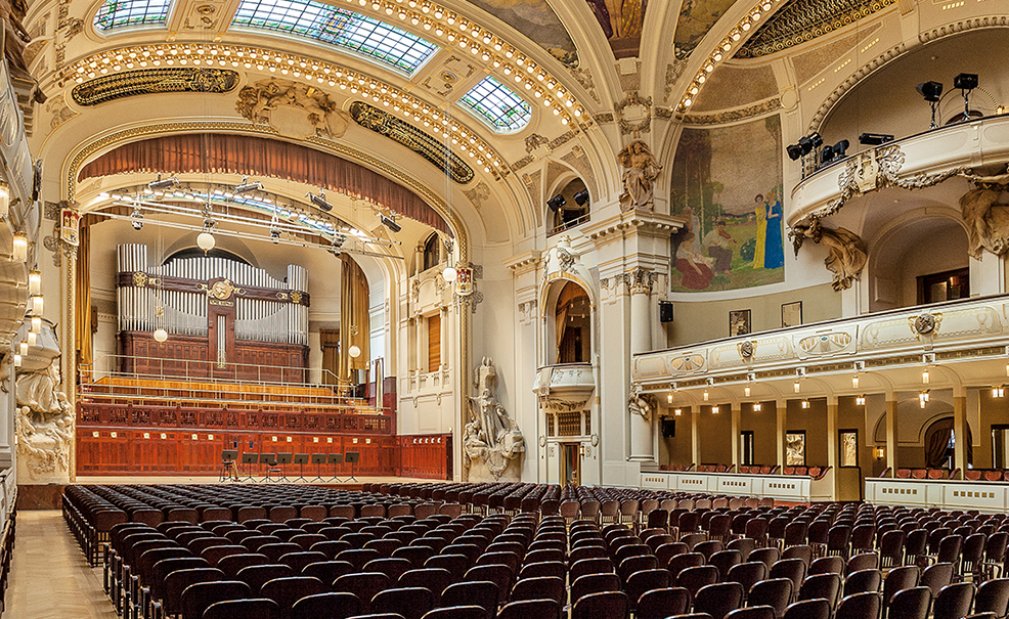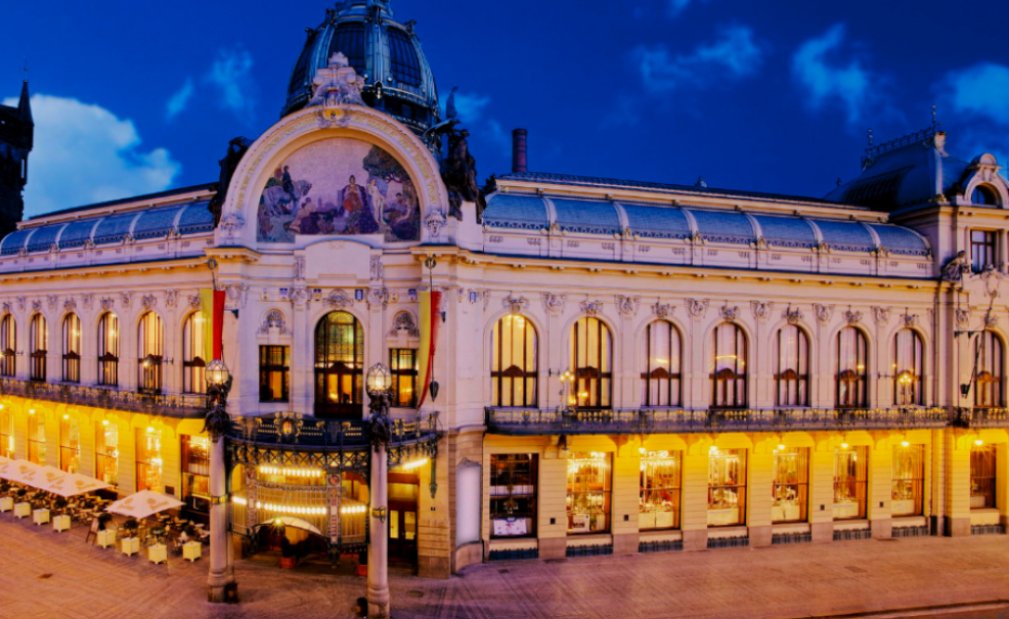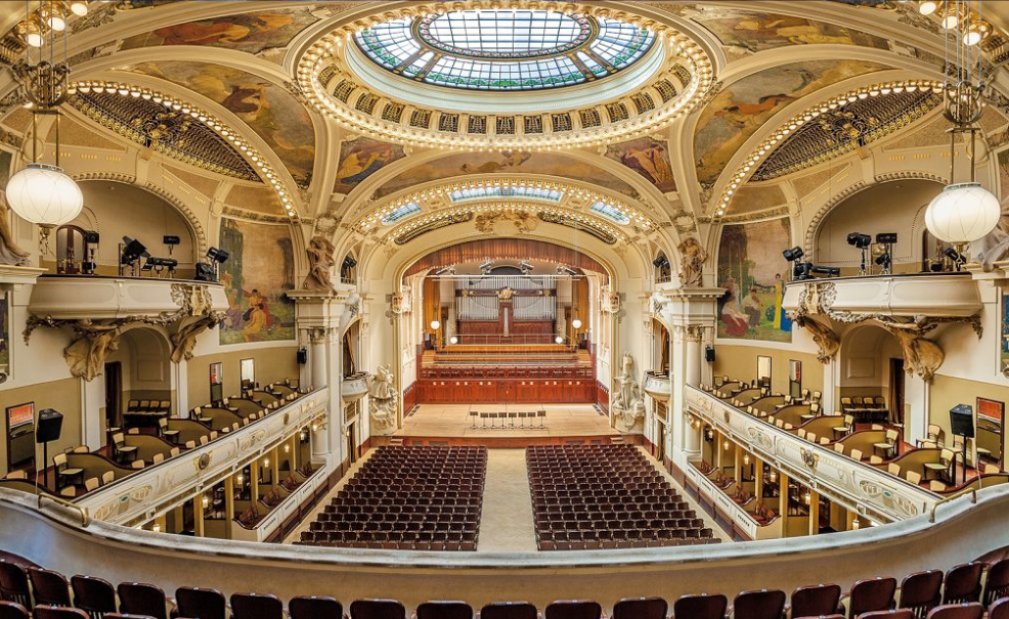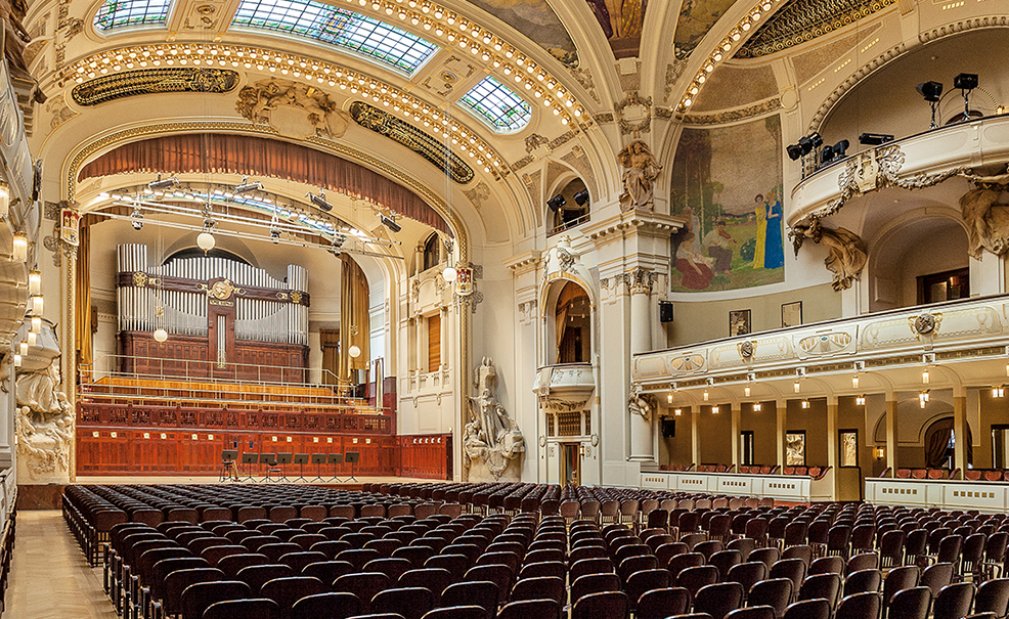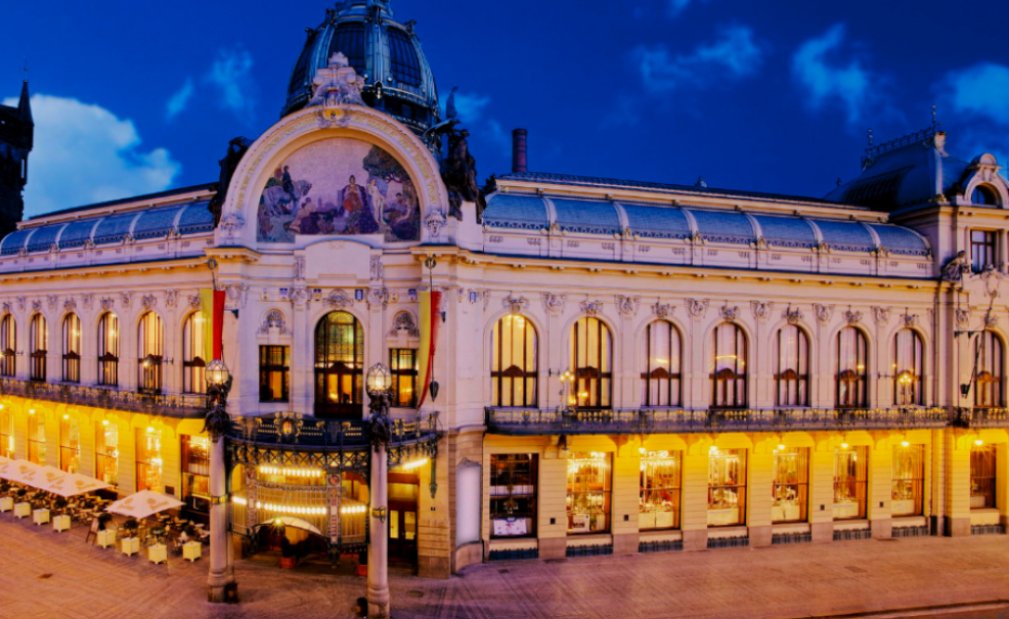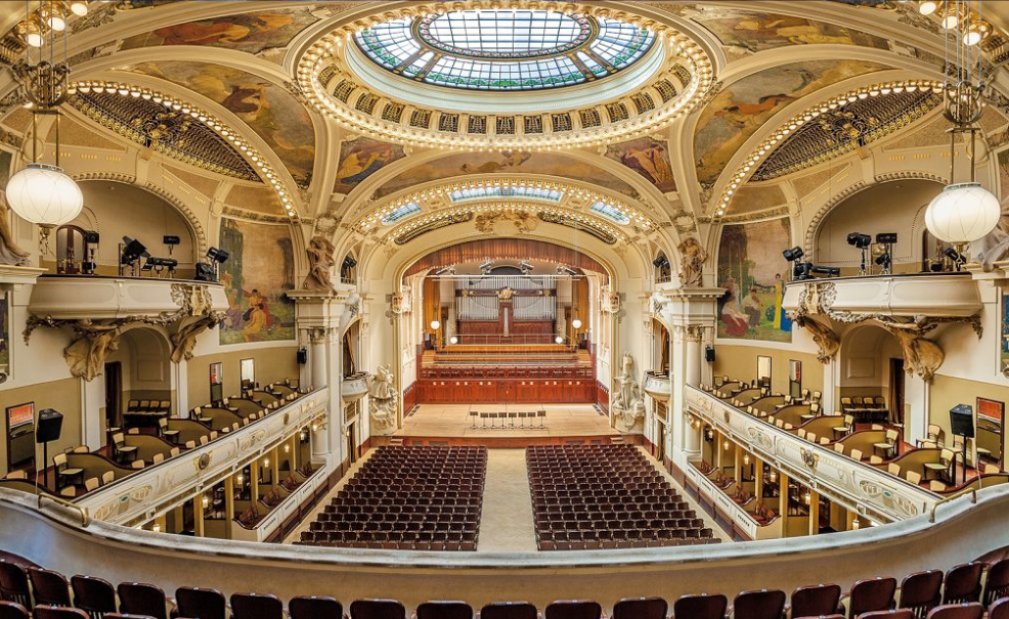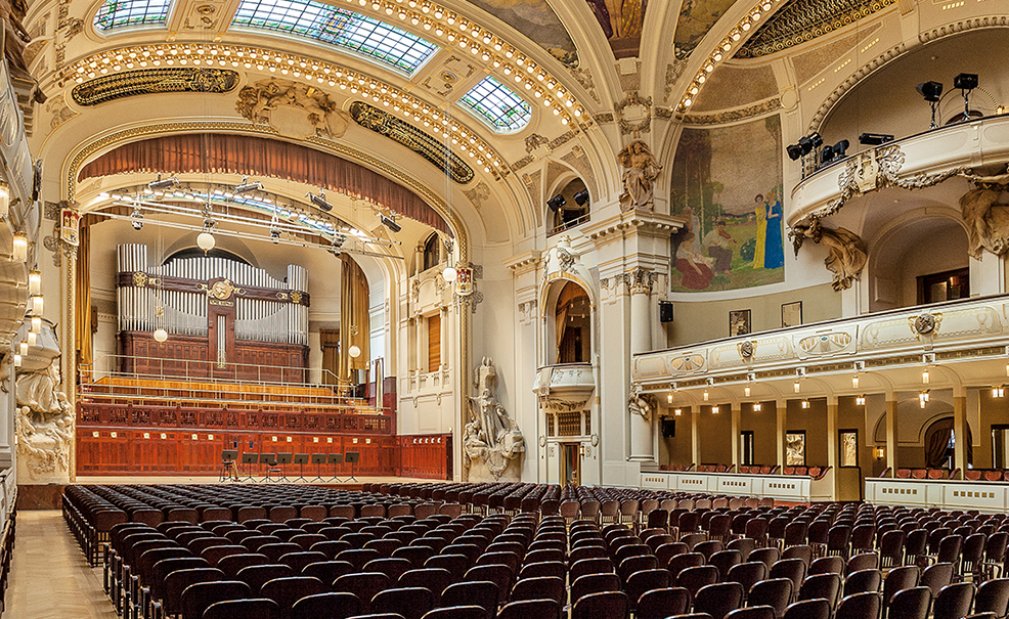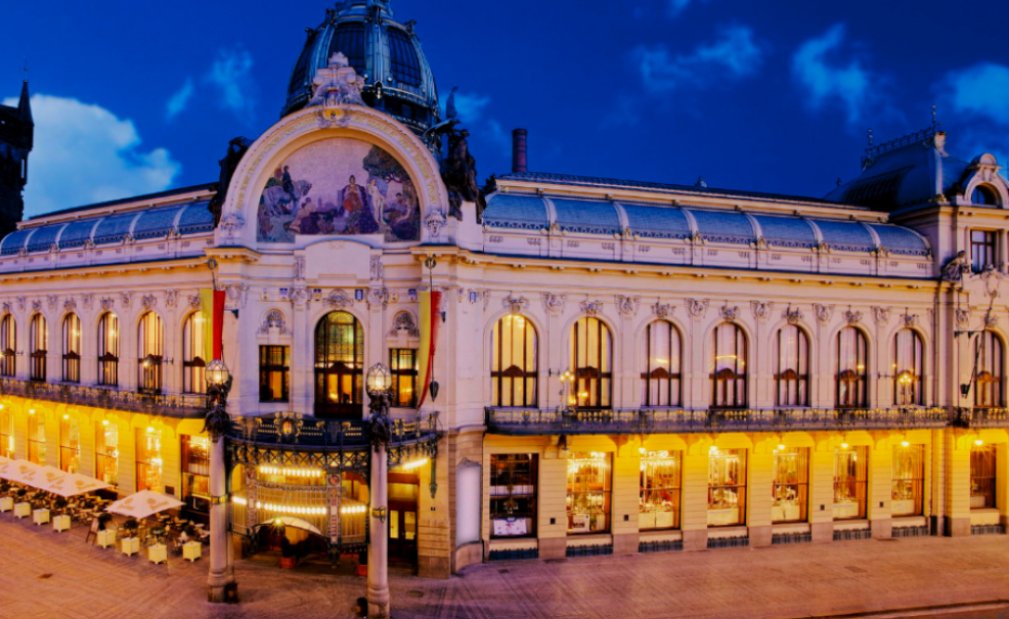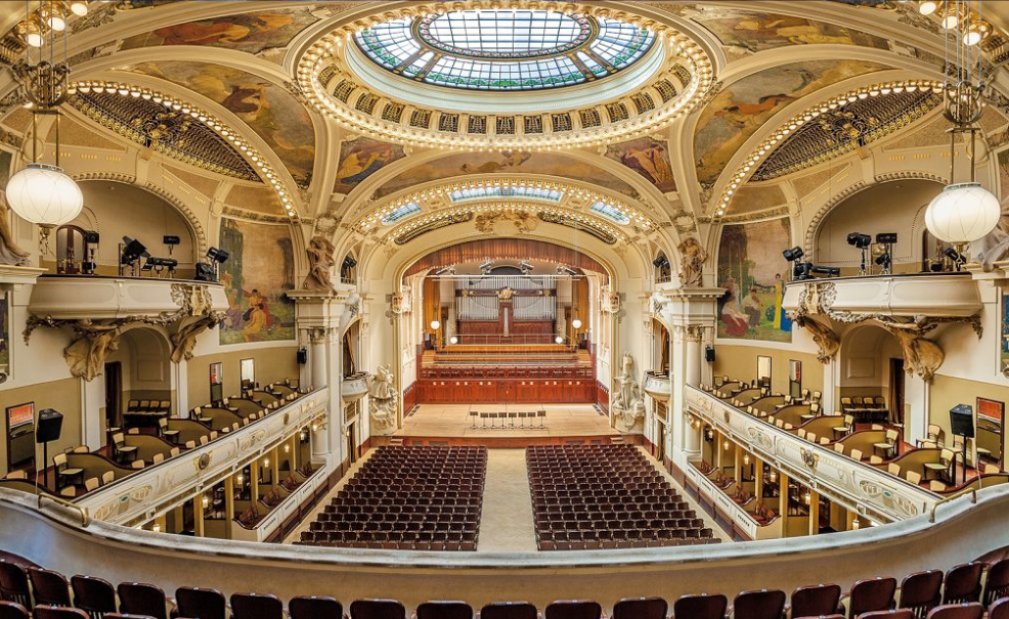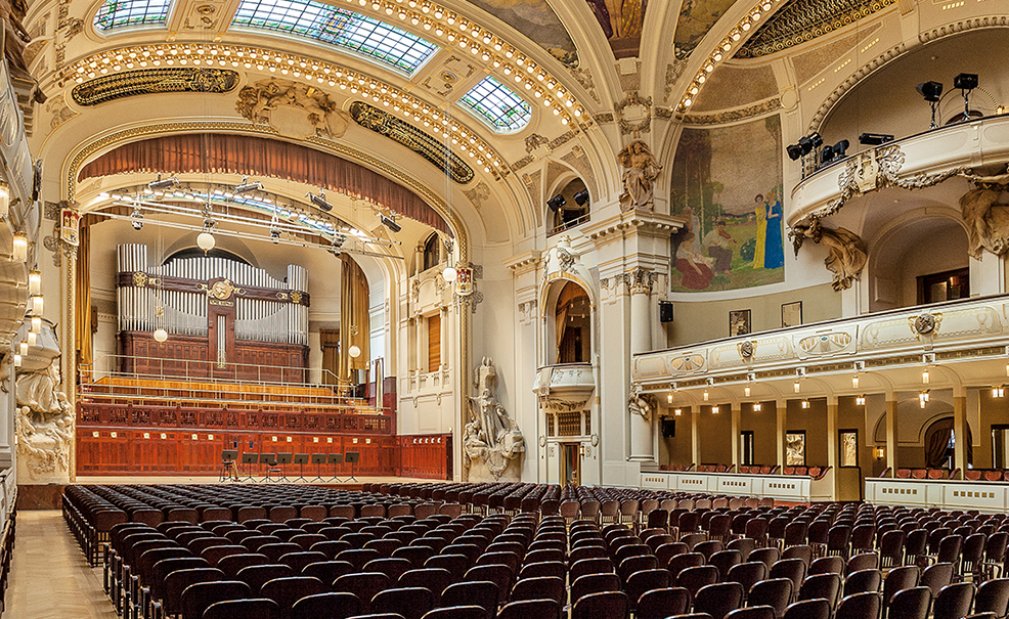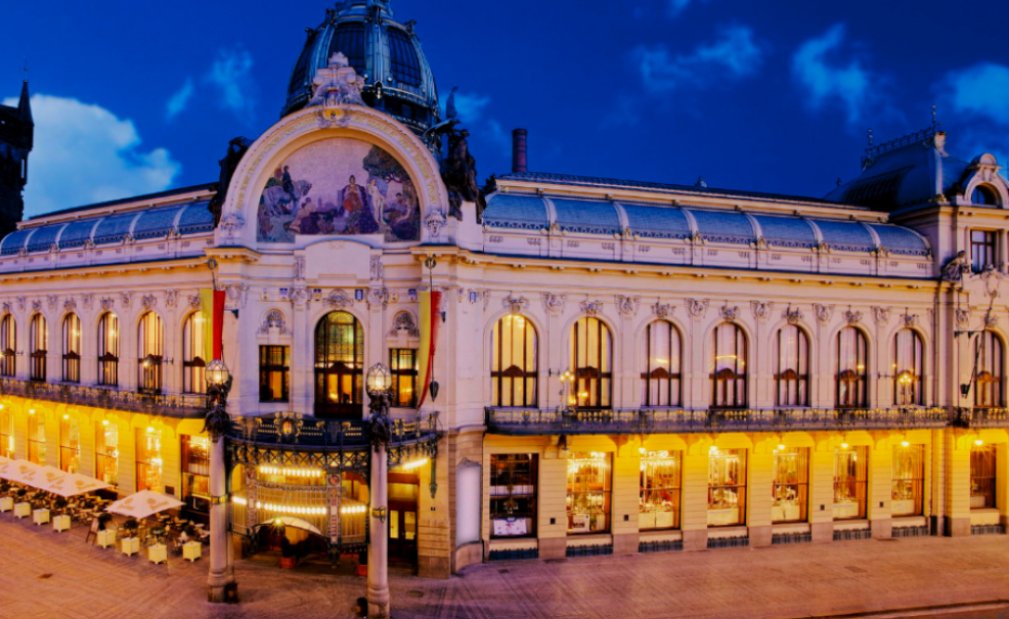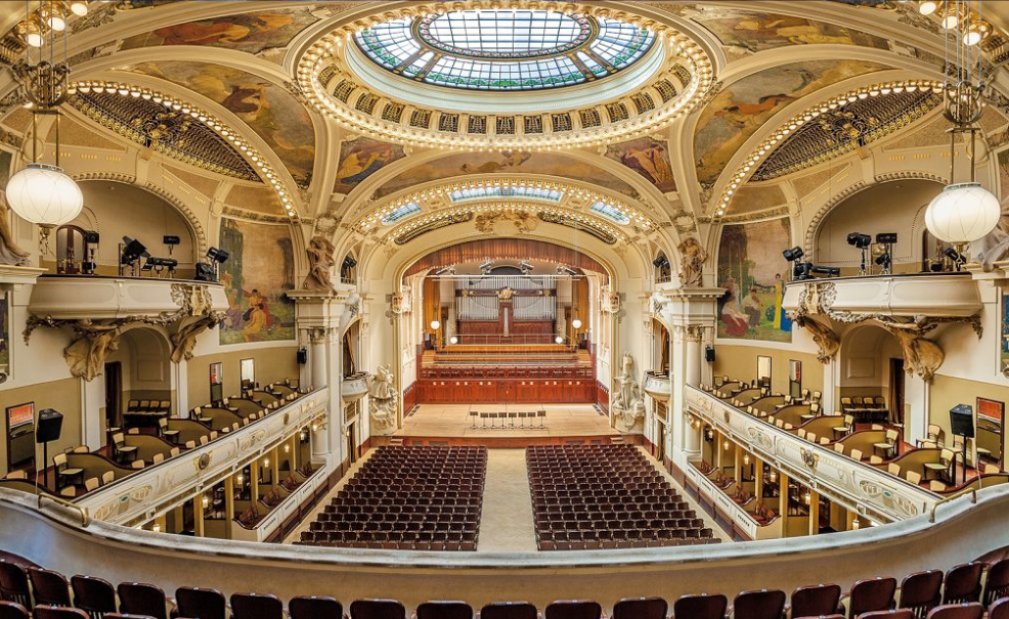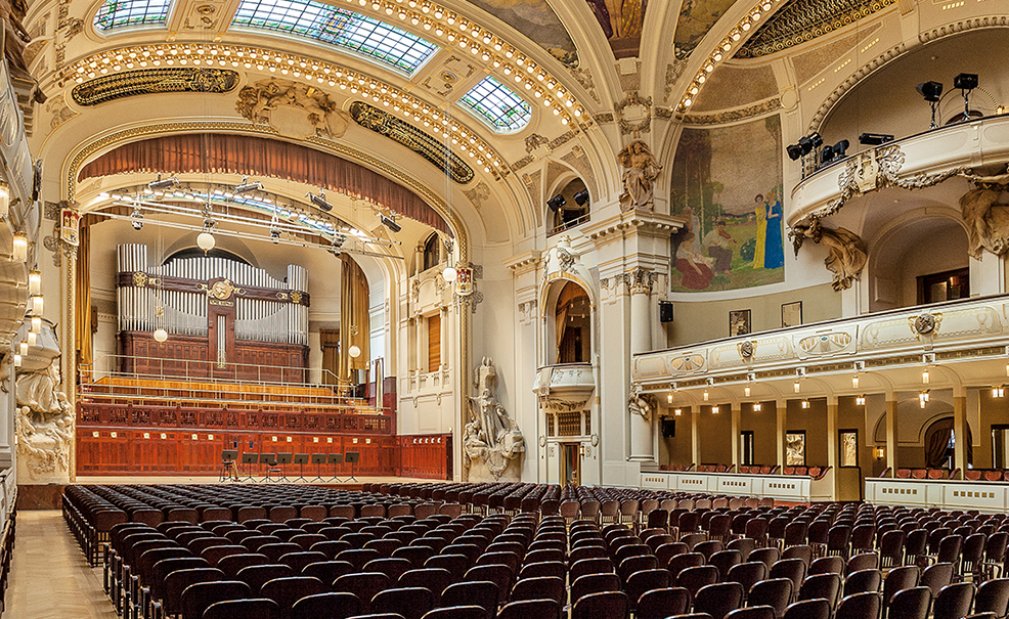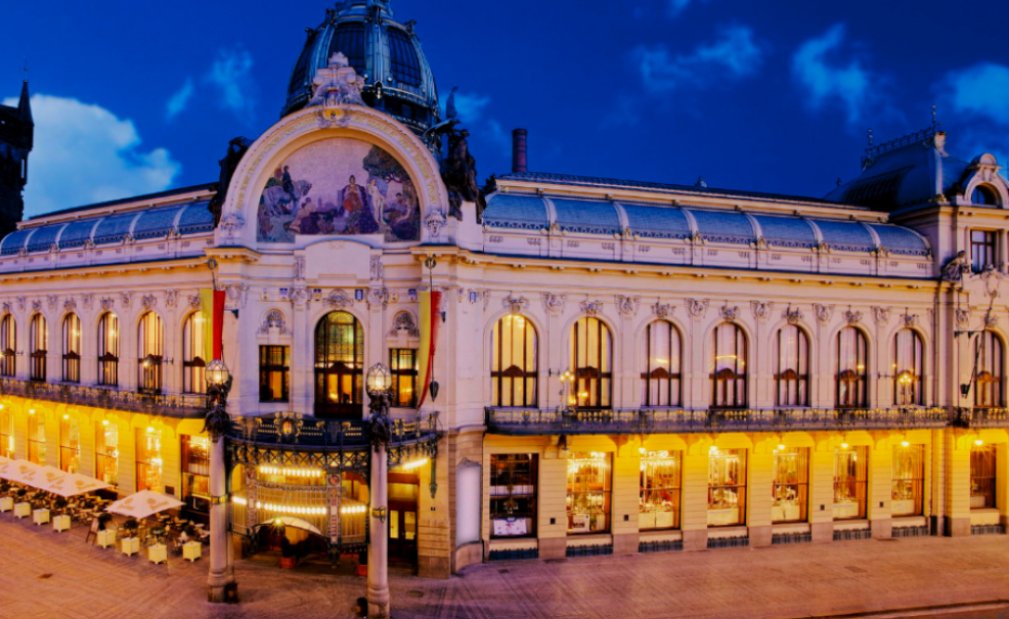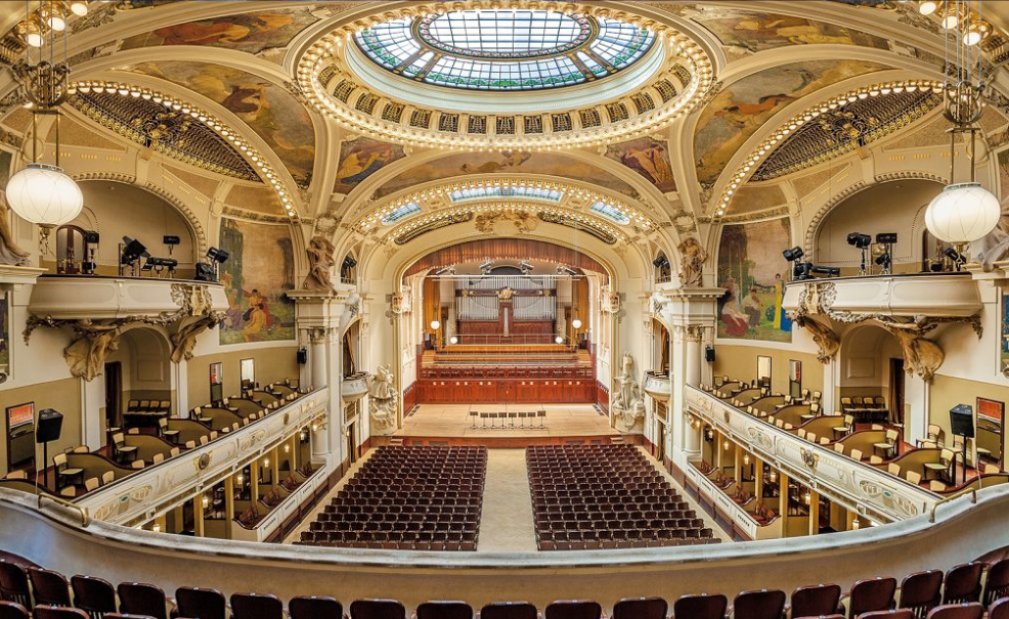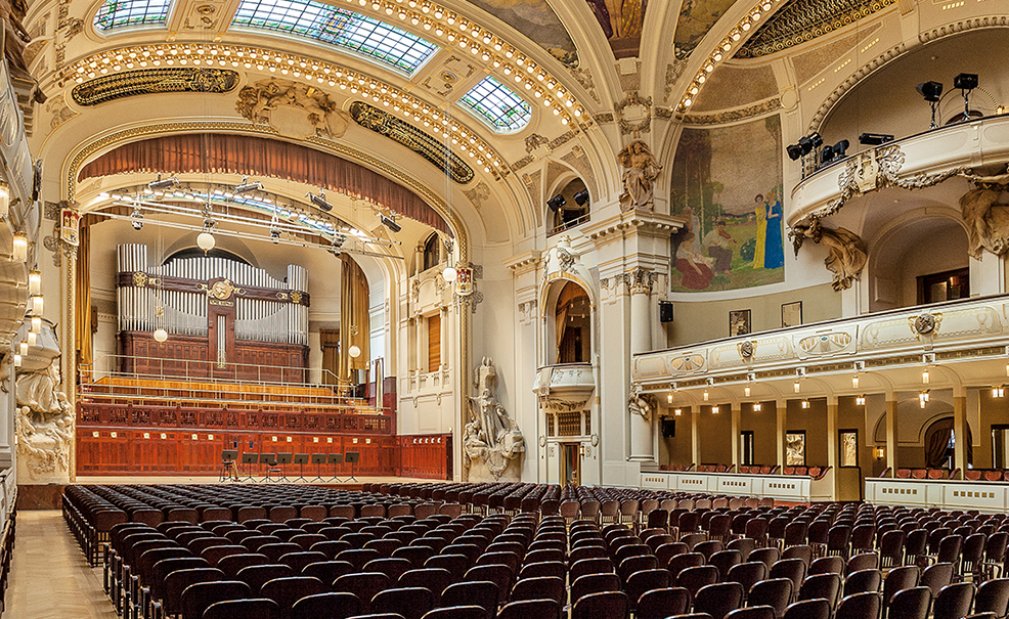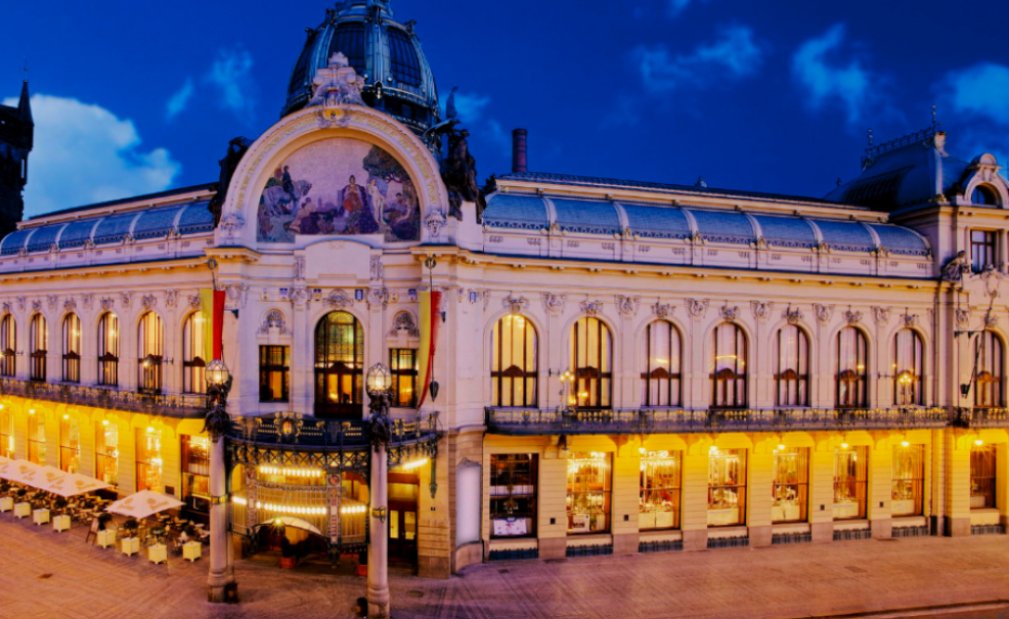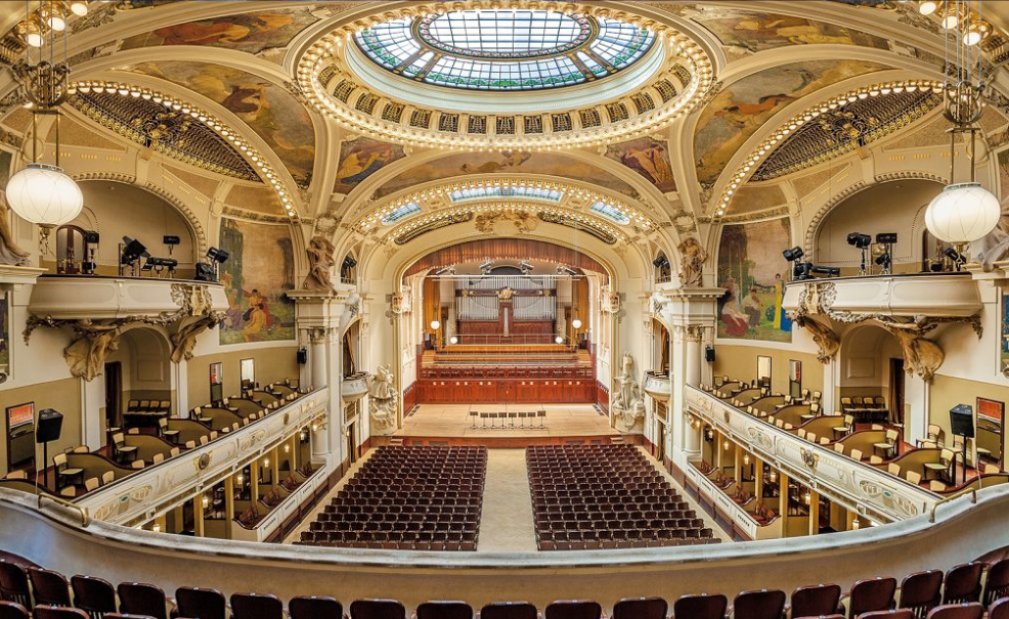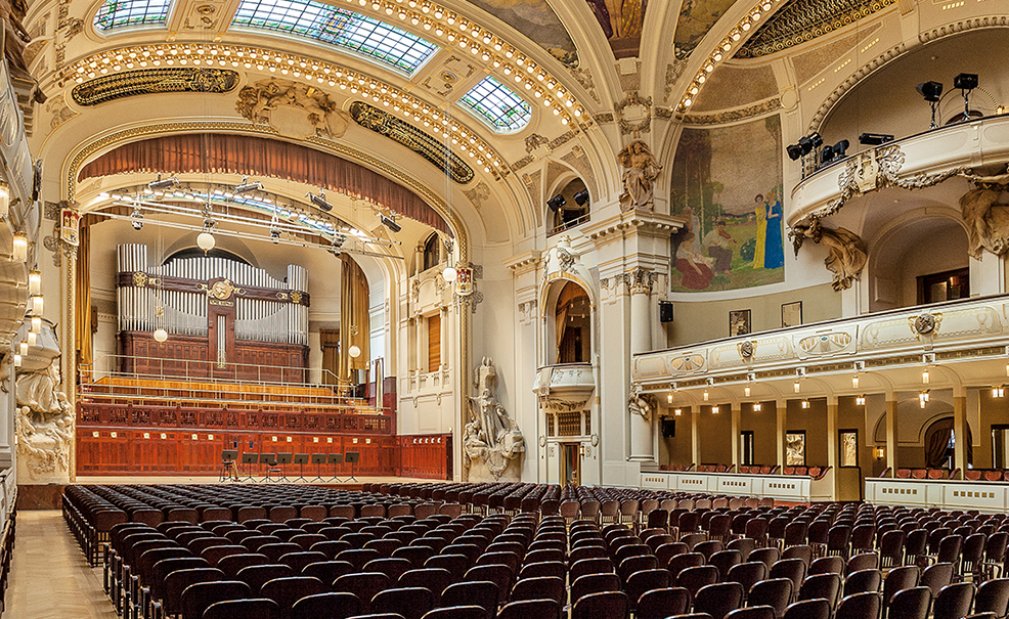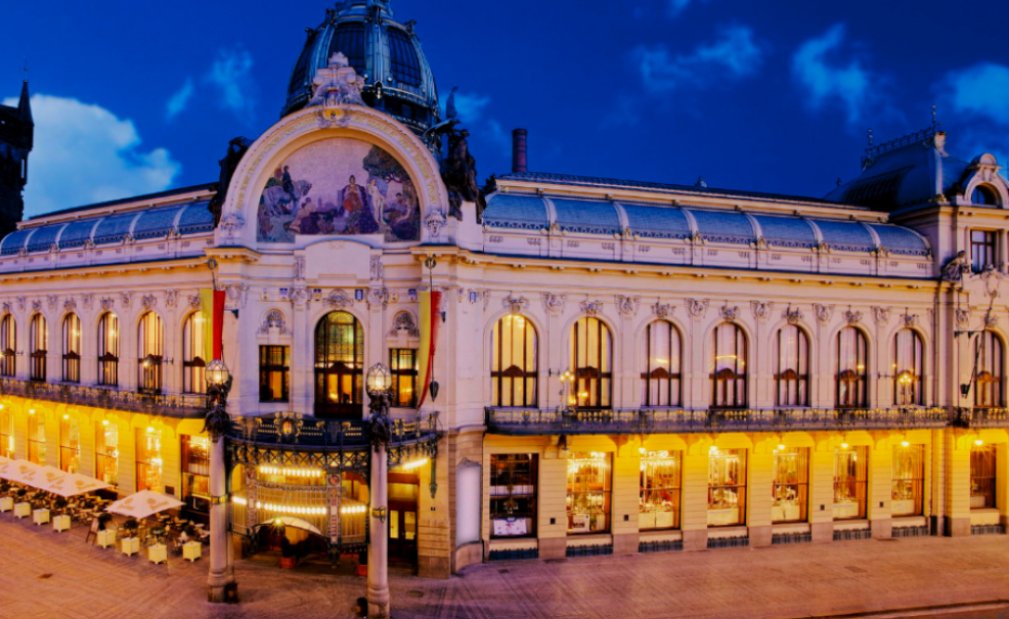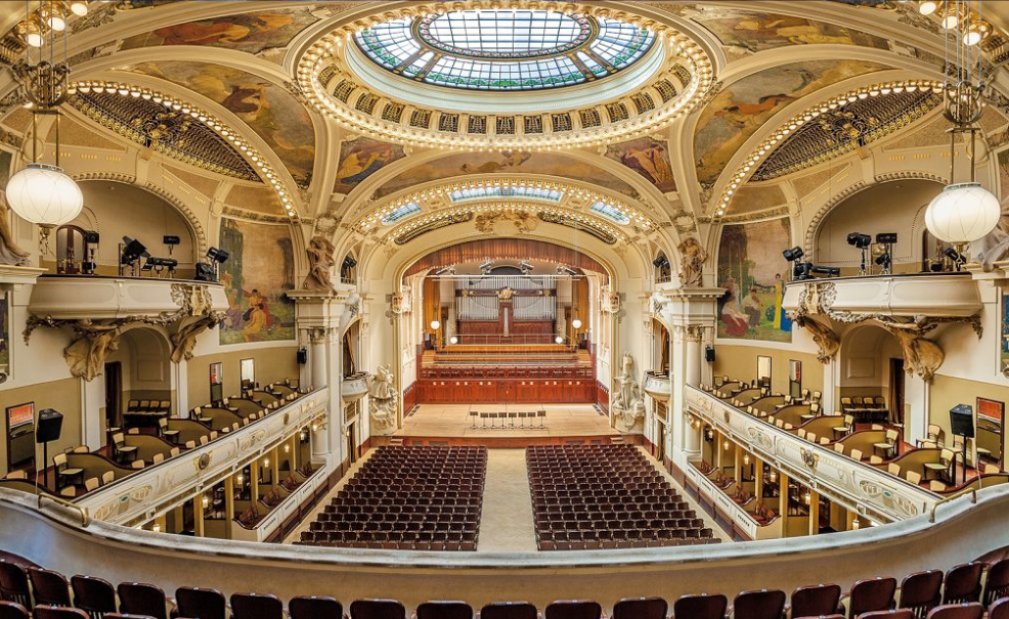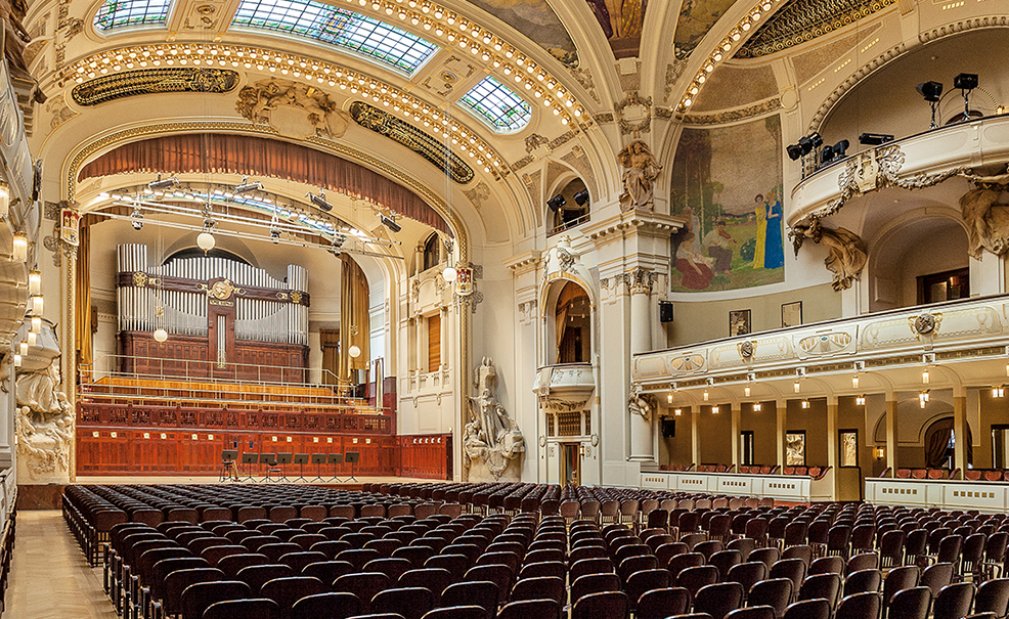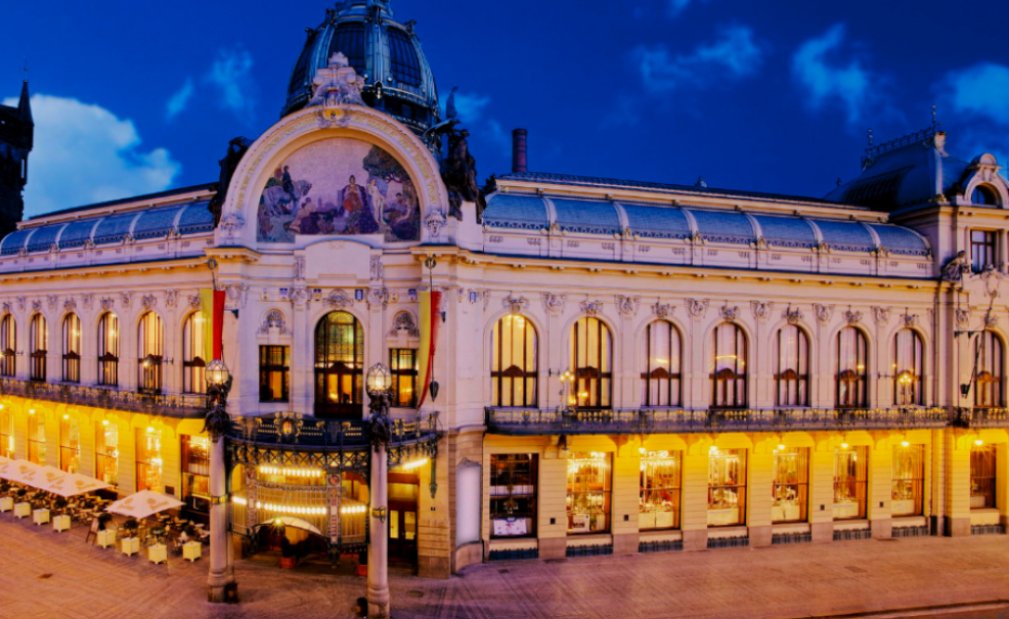 About
The Municipal House (Czech: Obecní dům) is a major civic landmark and concert hall in Prague and an important building in architectural and political history in the Czech Republic. The Art Nouveau structure is an artifact of the Czech nationalism of the time and carries a wealth of ornament by some of the leading Czech artists of its day.
The main facade features a large ceramic half-dome mosaic above the entry, Homage to Prague, by Karel Špillar. On either side are allegorical sculpture groups representing The Degradation of the People and The Resurrection of the People by Ladislav Šaloun, while the remainder of the rich decoration was done by Josef Mařatka, František Úprka and others, with light stands designed by Karel Novák. Inside there are murals by the famous Alfons Mucha, Jan Preisler and Max Švabinsky and others, all of this on nationalist themes. The main space within the Municipal House is the concert space, Smetana Hall, for 1.200 people, named in honour of Bedřich Smetana - creator of modern Czech music. On October 28, 1918, Smetana Hall was the scene of the proclamation of the independent state of Czechoslovakia. There are several restaurants on the ground floor and basement. Near the main entrance, you can find an information center.
Smetana Hall, centrally located and accessible from the first-floor foyer, represents the largest area of the Municipal House. Of the sculpted decoration, Ladislav Šaloun's stucco groups called Vyšehrad and Slavonic Dances, placed along the sides of the stage, particularly stand out, also commemorating the other brilliant Czech composer, Antonín Dvořák. Smetana's Vyšehrad from the cycle of symphonic poems My Country is represented by the mythical figure of Lumír, narrating the legend of the homeland to harp accompaniment, while the dancing couple located on the opposite side is a motif from Dvořák's Slavonic Dances. Smetana Hall's interior features also other Czech composers whose portrait medallions embellish the box parapets and the parapet of the main balcony.
Address
Smetana Hallnamesti Republiky 5 (Republic Square 5)Prague 1
Smetana Hall
namesti Republiky 5
(Republic Square 5)
Prague 1
How to get there
The Municipal House is situated in the city center of Prague in the Republic Square (náměstí Republiky). The entrance is at the corner of Na Přílkopě Street and Celetná Street.
Metro:
Line B (yellow) - Náměstí Republiky stop
Back