Church of Our Lady before Tyn (Tyn Church)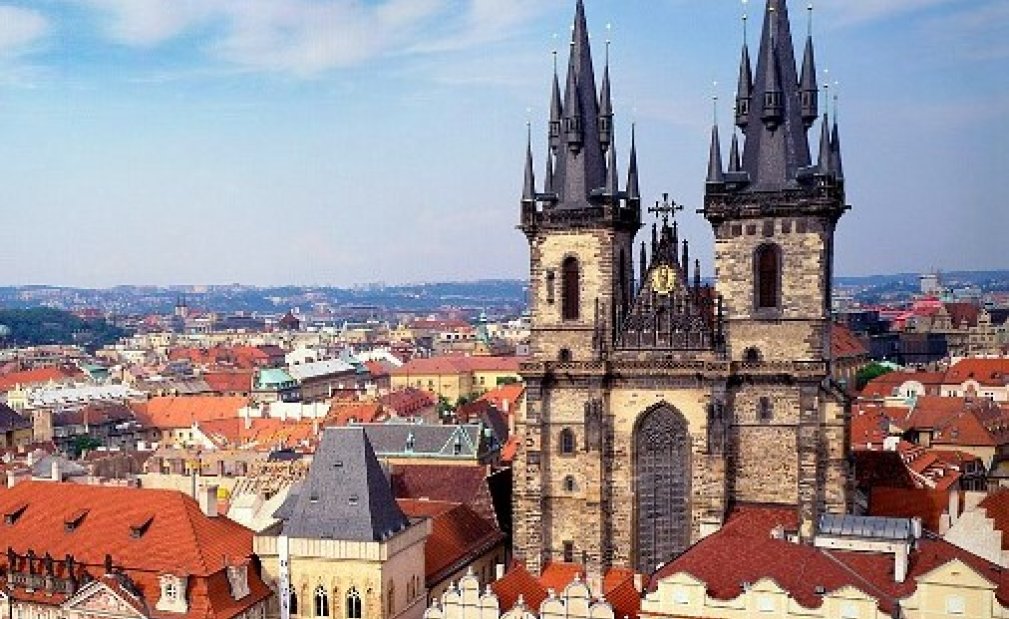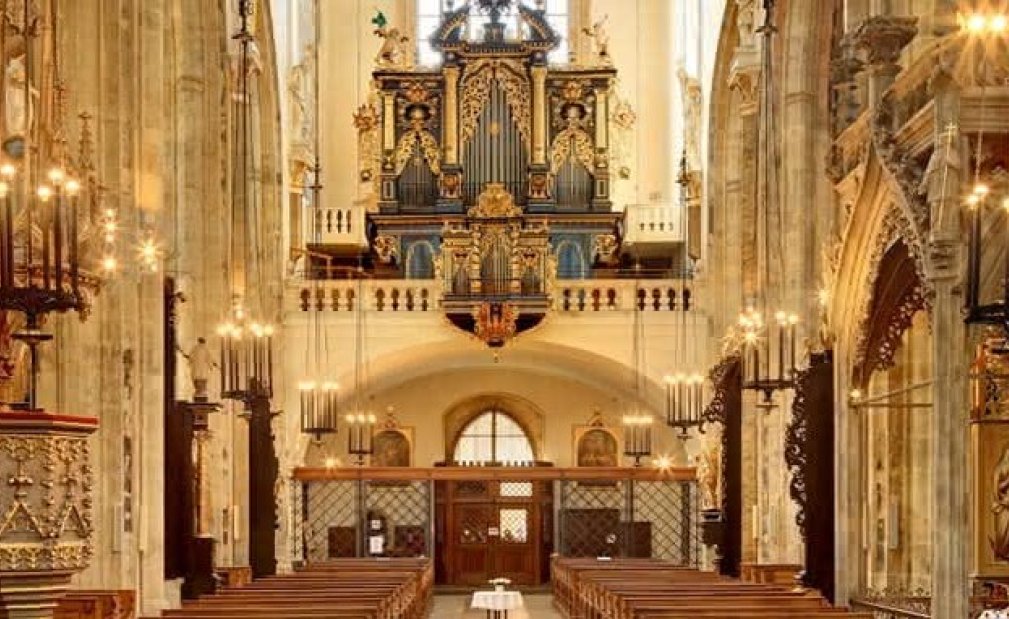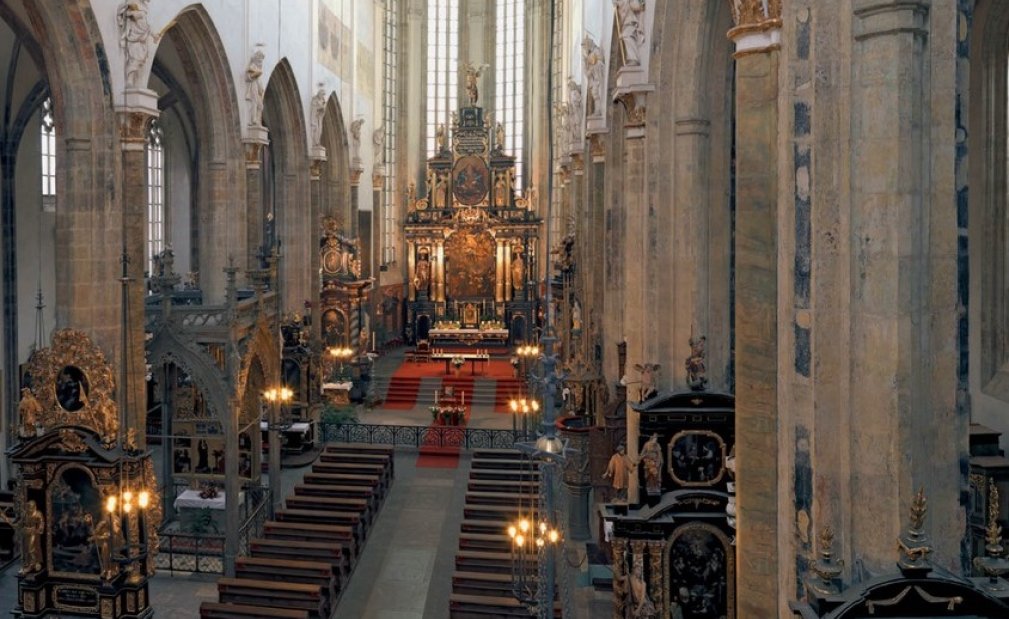 About
Tyn Church or The Church of Our Lady Before Tyn impressive and magical Gothic Church dominates the Old Town Square. The twin towers of this powerful looking Gothic church (with a Baroque interior) can be seen from all over Prague.
Although the origins of Tyn Church (Týnský chrám) date back much further, the present high-Gothic structure was founded in 1385 as the main Old Town church.
In the early 15th century, Tyn Church came under the control of the Hussites. But this was a tumultuous period in the Czech lands when Hussites were being slaughtered by the ruling Roman Catholics. In the end, Catholic Jesuits took control, recasting the bell, and replacing the Hussites symbolic chalice with a large figure of Mary nailed between the towers.
In 1679 a fire in the church lead to the interior being reworked in Baroque style with the main aisle vaulted.
The towers are around 80m high. But stand in the Old Town Square, and it becomes evident they are not symmetrical. One, Adam, is larger than the other, Eve. This representation of the masculine and feminine sides of the world is characteristic of the Gothic architecture of the period.
Legend has it that the Tyn Church towers gave Walt Disney the inspiration for the Sleeping Beauty Castle. True or not, the church is an impressive sight during the day, and even more so at night, brightly lit up against a dark night sky.
The organ at Tyn Church dates from 1673 and is the oldest in Prague.
Tyn Church has regular Roman Catholic church services. It also very occasionally hosts classical music concerts.
Originally, a small church was standing at the gate of "Tyn", also called Ungelt, the foreign merchants court serving their community. In the 14th century, it was replaced by a magnificent temple, which became a counterpart to the Cathedral of St. Vitus at Prague Castle. In the Hussite times, Tyn church was the most important church in town. The golden chalice was melted down and its gold is now shining around the statue of the Madonna.
Both exterior and interior of the church are decorated with unique works of art: passion scenes on the tympanum of the north portal, altar paintings by the renowned Czech Baroque painter Karel Skreta and his contemporaries, pewter Gothic font and a unique Renaissance tomb of the famous Danish astronomer Tycho de Brahe.
Address
Staromestske namesti 14(Old Town Square 14)Prague 1
Staromestske namesti 14
(Old Town Square 14)
Prague 1
How to get there
Metro:
Line A (green) - Staromestska stop
Line B (yellow) - Namesti Republiky stop
Tram:
No. 5, 8, 24, 26 - Namesti Republiky stop
Back