Klementinum, St. Salvator Church (Charles Bridge)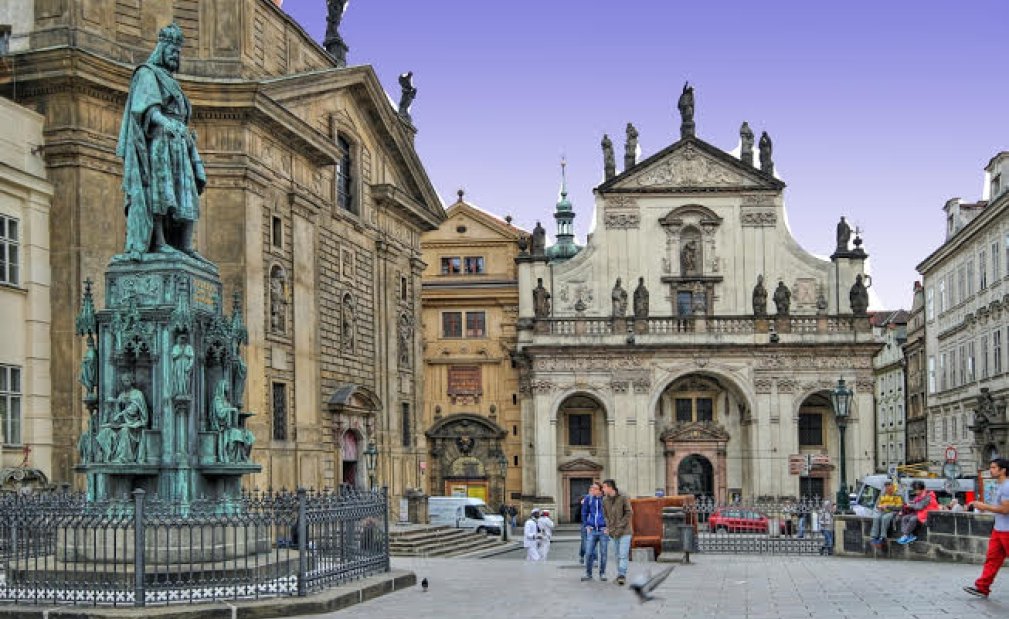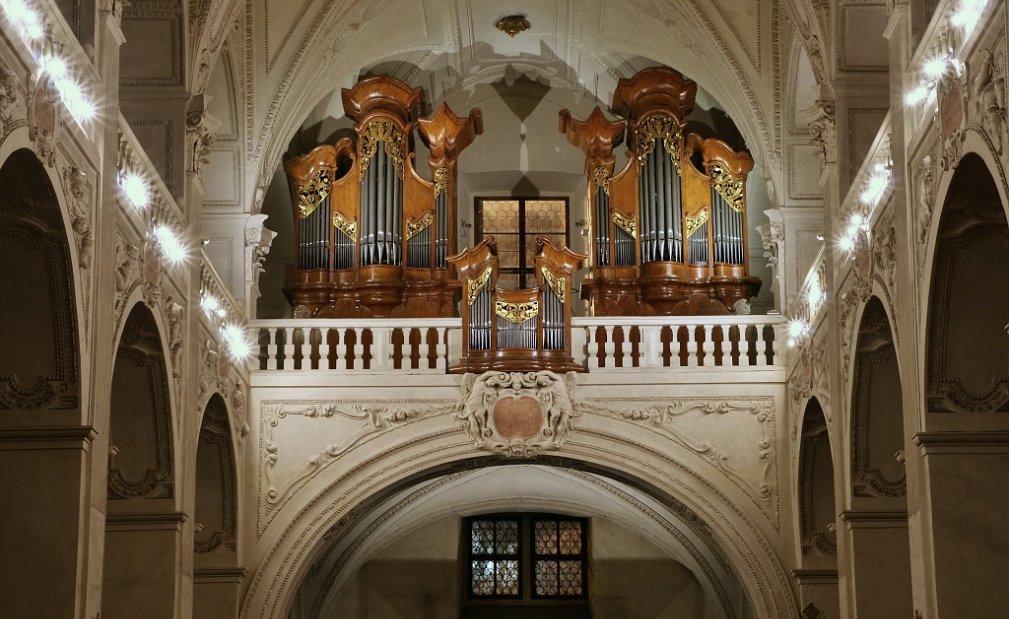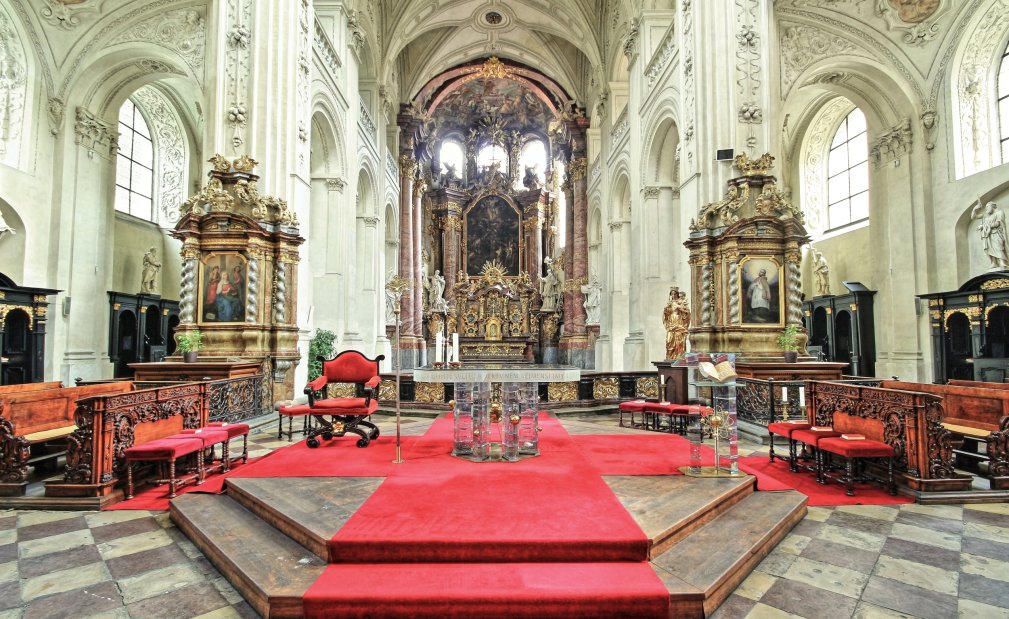 About
The history of the church is closely associated with the arrival of Jesuits to Prague and the construction of the Klementinum complex. The construction of St. Salvator church in the Renaissance style was started in 1578 by Marco Fontana di Brusata. The church was renovated in the 17th century in the Baroque style by the architect Carlo Lurago.
Click here for upcoming concerts at Klementinum >>>
Statues on its front and portico, designed by Jan Jiří Bendl, represent the Saviour Christ flanked by the four evangelists. The niche in the gable holds a statue of The Immaculate. At the opposite ends of the facade there are statues of St.Ignace of Loyola, the founder of Jesuit order and St. Francis Xaverius, the missionary in Asia. Statues of the Church Fathers are placed on the balustrade. The interior is rich with stucco decoration. The altarpiece was painted by Jiří Hering in 1632 after "Transfiguration of Christ" by Raffael, kept in the Vatican. The ceiling fresco symbolizes the four continents known at the time. There are statues of St. Wenceslas (Czech main patron saint) and St. Adalbert in the aisles. In the middle of the left aisle is a rococo altarpiece of St. Aloysius, with a St. Ignace altarpiece at the end, the latter flanked by statues pf St. Paul and St. Peter. In the middle of the right aisle is a rococo altarpiece of St. Stanislaus Kostka, with a baroque altarpiece of St. Franciscus Xaverius, flanked by statues representing India and Asia, at the end. An altar with an iron-and-glass artwork designed by Karel Stádník in 1986 in the chancel represents the Universe. The raised platform covers a large crypt with remains of Jesuits. An 18th-century rococo pulpit is adorned with a statue of Moses at the summit and statues of Church Masters below, and with statues of four of the apostles at the top of the canopy. The twelve confessionals, carved between 1660 and 1670 by Jan Jiří Bendl and bearing statues of 12 apostles, rank among the best examples of early Baroque sculpture in Bohemia. A nice 17th-century grille separates the nave from the antechamber, where you can notice two marble fonts dating back to 1600´s.
Address
Krizovnicke namesti 2(Krizovnicke Square 2)Prague 1
Krizovnicke namesti 2
(Krizovnicke Square 2)
Prague 1
How to get there
Metro:
Line (green) - Staroměstská stop

Tram:
No. 17, 18 - Staroměstská stop
Back