Hybernia Theatre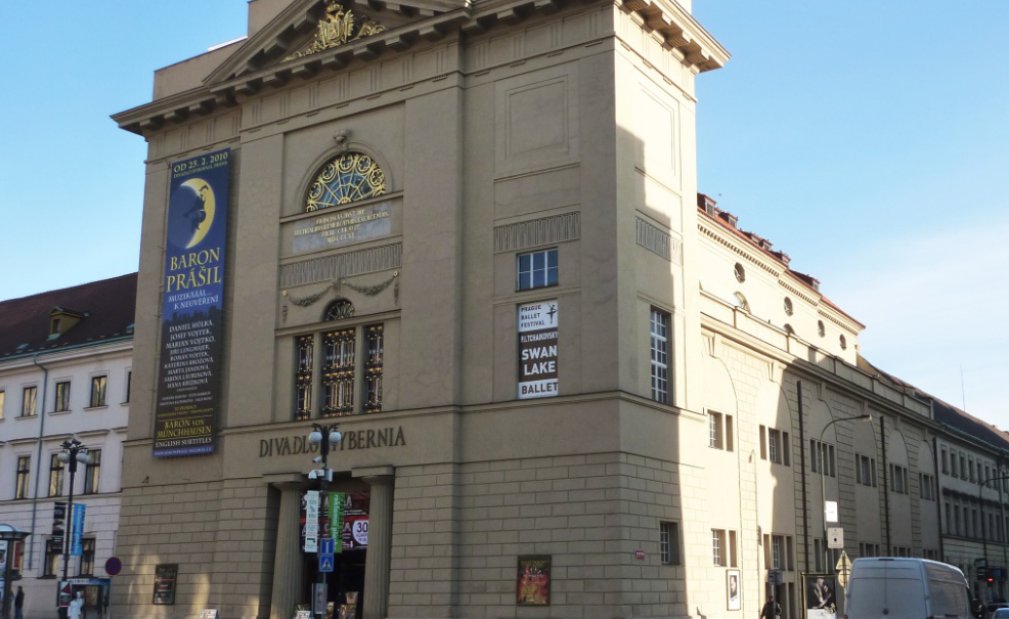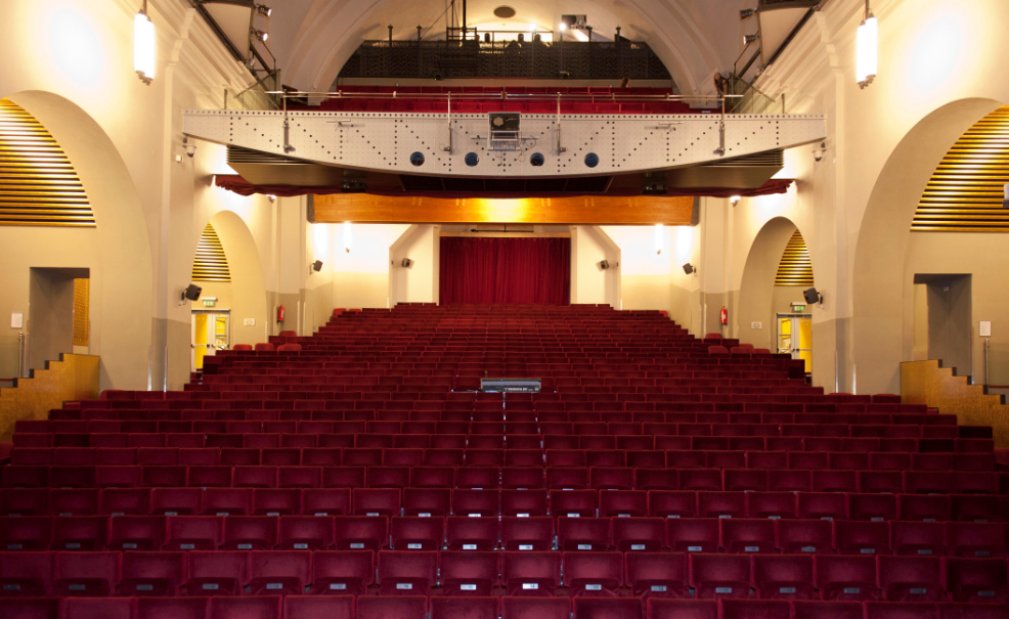 About
Renowned musical theatre housed in the U Hybernů building, built in eye-catching Empire style. Thanks to its location in the historical centre of Prague, the theatre also hosts exceptional concerts, balls, and prestigious cultural events.
The building was bulit in the 17th century as a baroque church of the Saint Ambrosius. After successful reconstruction, Theatre Hybernia was reopened on December 2006 like modern, air-conditioned theatre/concerts hall with 1000 seats, 2 restaurants, 4 bars and summer terace.
Palace Hybernia has a varied history. Is is situated in a remarkable place, opposite the Powder Tower and once opposite the Royal Palace that used to be on the site of the current Municipal House. The House had been here even efore ghe foundation of the New Town by Charles IV and in the 14th century it was an Ambrosian monastery. After the Thirty Years War (1618 - 1648) Ferdinand II allowed the Irish Franciscans to establish a college on the site of the desolate monastery. Since this time the house has benn called U Hybernů.
At present, there are held mostly musical shows, concerts of pop music, classical music concerts, the best of the famous ballets (The Best of Swan Lake ...) and operas performed by leading Czech artists - soloists of the National Theatre.
Address
namesti Republiky 4 (Republic Square 4)Prague 1
namesti Republiky 4
(Republic Square 4)
Prague 1
How to get there
The Theatre Hybernia is situated in the centre of Prague in the "Namesti Republiky" Square.
Metro:
Line B (yellow) - Namesti Republiky stop
Tram:
No. 8, 14, 26, 91 - Namesti Rebubliky stop
Back