Strauss, Mozart, Dvorak & Opera with Ballet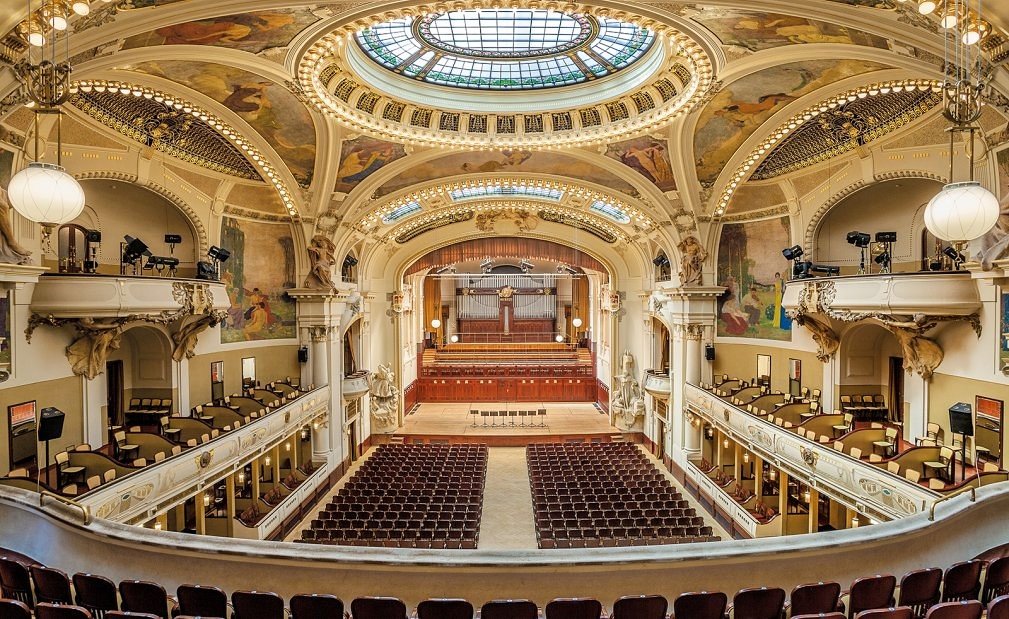 Enjoy Classical Music Concert with ballet in Smetana hall - the most beutiful concert hall in Prague!
Performed by:
Prague Classical Orchestra
František Pok - conductor
Olga Jelínková - soprano (alternation Jana Štěrbová, Terezie Švarcová, Eva Štruplová)
School ARABESQUE - ballet
Duration: 60 minutes
The Municipal House in Prague was built at the place of the former Royal Court in 1912 to celebrate the Czech nation and has been one of the most significant public buildings in Prague for over a hundred years. It is a representative building which for its splendour and beautiful decorations is one of the jewels of Prague architecture. Although the building is usually described as an "Art Nouveau" edifice it is more of a blend of neo-Baroque, neo-Renaissance, western and oriental influences and Czech Art Nouveau style. This representative building is, above all, a great venue for classical music concerts and one of the prime venues of the world-famous Prague Spring Festival.
Representative Smetana Hall was the site of the independent Czechoslovak Republic declaration in 1918. Nowadays it serves predominantly as a concert hall. Beautiful Art Nouveau decorations – paintings with Slavic motifs, decorative stained glass ceiling, gilded lamps, beautiful organ – all this creates an unusually harmonic whole, which is a worthy area for implementation of the greatest treasures of Czech and world classical music.
W. A. Mozart: Overture The Magic Flute
W. A. Mozart: Aria Queen Of The Night – The Magic Flute
W. A. Mozart: A Little Night Music – I. Allegro
W. A. Mozart: Arie of Constance – Abduction from Seraglio
A. Dvorak: Slavonic Dance No. 10
A. Dvorak: Polonaise – Opera Rusalka
A. Dvorak: Humoresque
A. Dvorak: Songs My Mother Taught Me
Johann Strauss: Kaiser Waltzer – Emperor Waltz
Johann Strauss: Pizzicato Polka
Johann Strauss: The Bat Arie – Mein Herr Marquis
Johann Strauss: Unter Donner Und Blitz – Thunder and Lightning Polka
Johann Strauss: Radetzky March