The best of Mozart & Dvorak with an exclusive exhibition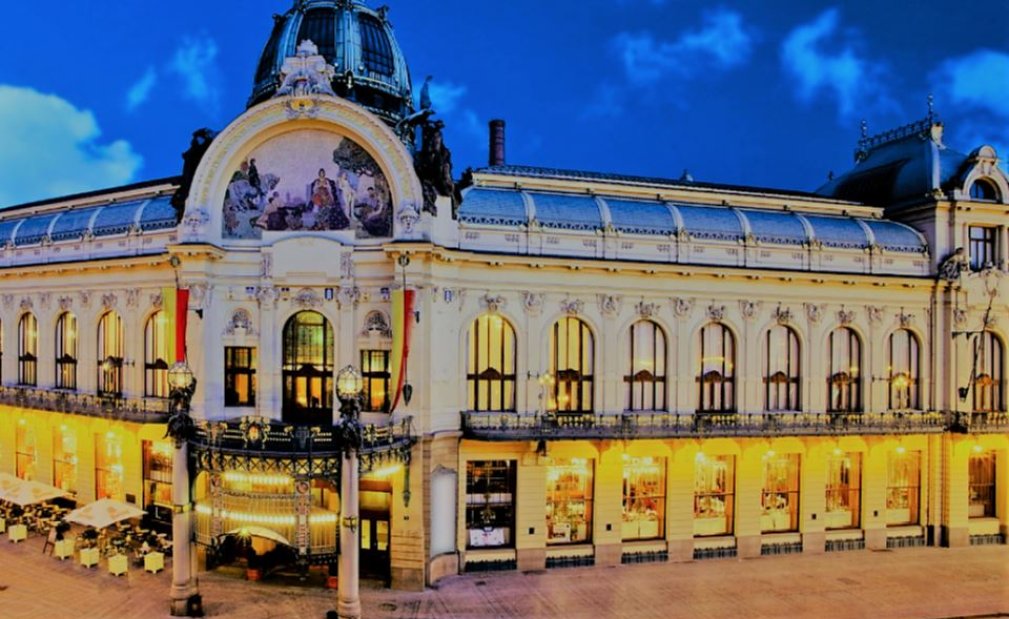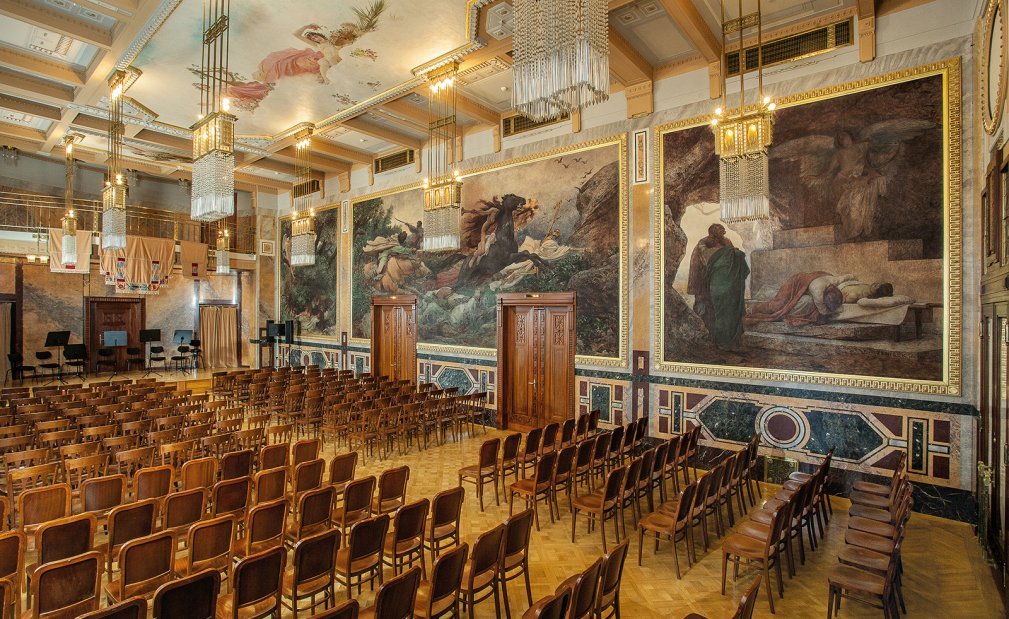 Enjoy the classical music concert in beautiful Gregr hall!
The decoration of Gregr Hall, designed originally for the Civic League, the initiator of the Municipal House's construction, was entrusted to František Ženíšek, a member of the National Theatre generation, whose work is based in the ideological world of the academic painting of the second half of the 19th century. For this hall, Ženíšek painted ceiling allegories symbolizing Life, Poetry and Death. The hall is dominated by a mural triptych of Love Song, War Song and Funeral Song, depicting life from birth to death. The hall bears the name of Julius Grégr, a founder of the National Daily, which was an influential newspaper in the 19th and 20th century.
Duration: 60 minutes
Program
W. A. Mozart: A Little Night Music
W. A. Mozart: Divertimento D major
A. Dvorak: Old Mother
A. Dvorak: Humoresque
A. Dvorak: Largo from Symphony No. 9 "From New World"
A. Dvorak: 2 Waltzes
A. Dvorak: Slavonic Dance No. 8 in G major
Performed by
Prague Music Chamber Orchestra (8 - 11 members)
is composed of renowned musicians who play in leading orchestras such as the Czech Philharmonic Orchestra or Czech Radio Symphony Orchestra. Prague Music Chamber Orchestra excels with its unique sophisticated sound and is a representative of a highly valued interpretative art.
Soloists:
Vlastimil Kobrle
Former concert master of the Suk Chamber Orchestra and a soloist of the New Prague Collegium Radio Symfonists.
Petr Zdvihal
A concertmaster of the Czech Radio Symphony Orchestra.
Ondrej Skopovy
Former member of the Prague Radio Symphony Orchestra and the second violin in Czech Philharmonic orchestra, member of Prague Royal Orchestra, Berg Chamber Orchestra, Talich Chamber Orchestra, Prague Collegium, etc.
Included in the ticket price is an entrance through the most important and famous halls of the Municipal House - begins 1 hour before the concert starts.