A. Vivaldi - The Four Seasons in Prague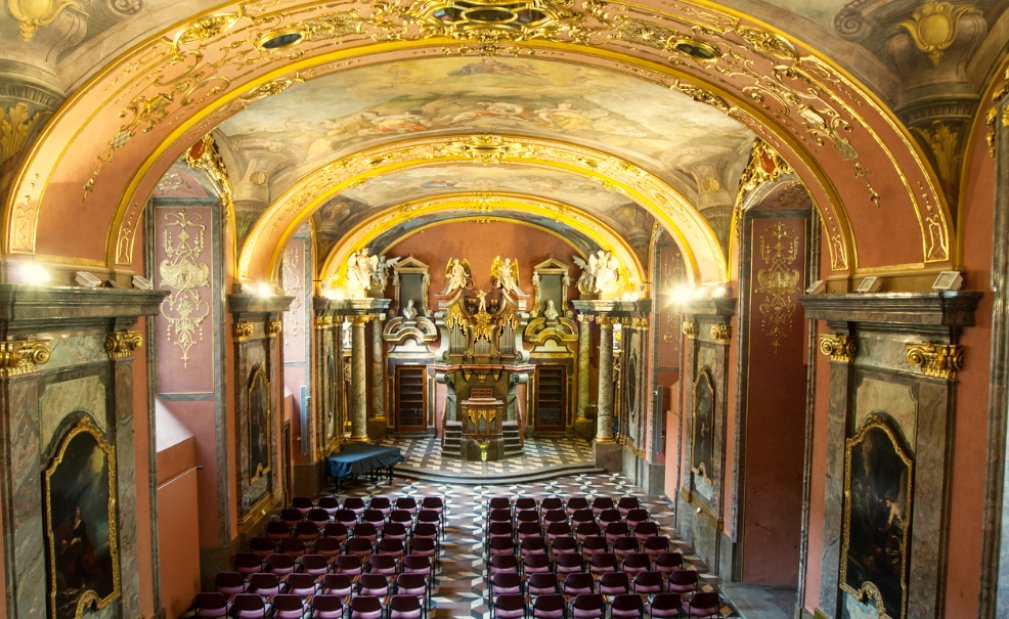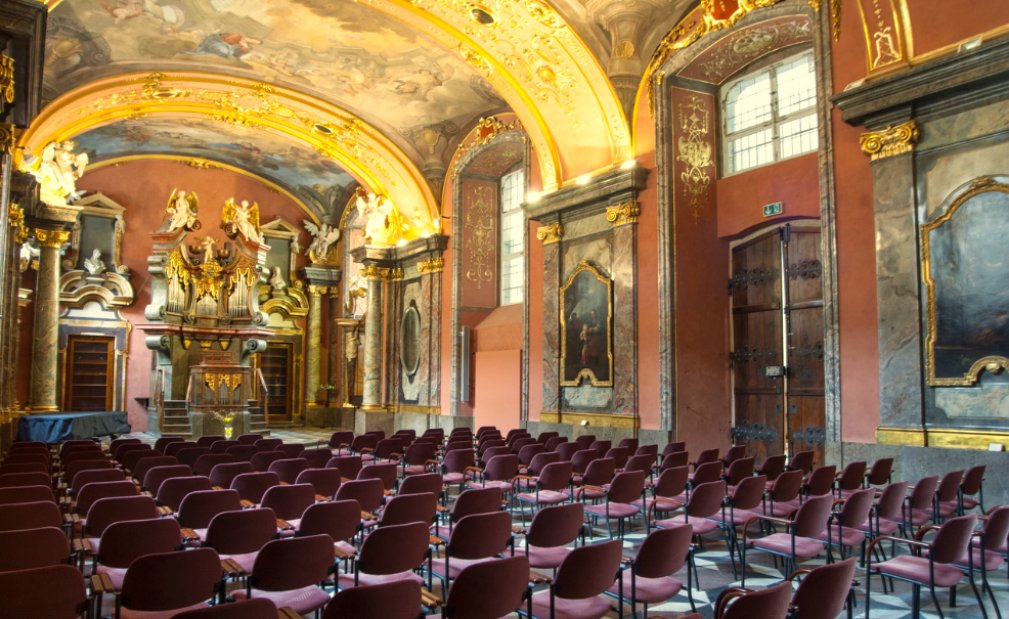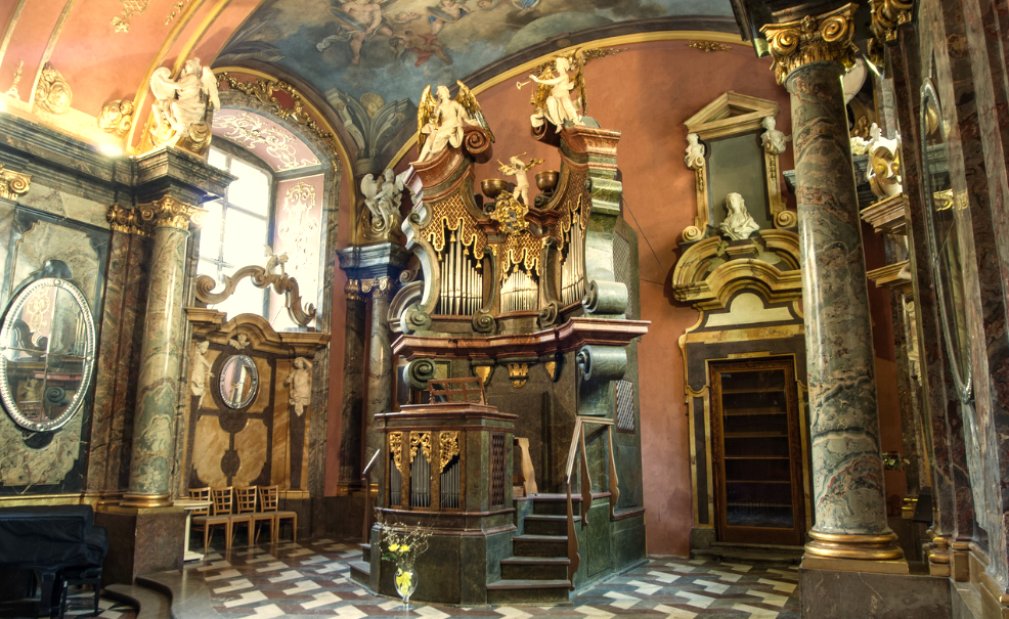 Classical music from Vivaldi, Mozart, Dvorak and other masters in the beautiful Mirror Chapel.
The Mirror Chapel is part of the Klementinum complex, and was built in the years 1722-1726. It takes its name from the number of mirrors used for decoration. The chapel, with its decorations and excellent acoustics, charmed even W.A. Mozart himself, who played the organ here.
The Mirror chapel is heated during winter!
Performed by
The Dvorak Symphony Orchestra (chamber cast) originated in the 1960s on the initiative of top musicians. Its current members are also leading players in Czech-renowned orchestras (the Czech Philharmonic Orchestra, Prague Symphony Orchestra, Orchestra of The National Theatre and more). The Orchestra has been featured in numerous European countries, the USA, Japan and South Korea.
Program
M. A. Charpentier – Te Deum
W. A. Mozart – A Little Night Music (selection)
W. A. Mozart – Pamina´s aria (Magic Flute) or Queen of the Night (Magic Flute)
J. Pachelbel – Canon in D Major
A. Dvořák – Slavonic Dance No. 8
Ch. Gounod – Ave Maria
T. Albinoni – Adagio in g minor
J. S. Bach – Toccata and fuga d minor
A. Dvořák – Biblical song No. 4
B. Smetana – Moldau (Vltava)
A. Vivaldi – Four Seasons (Spring and Winter)
W. A. Mozart – Alleluja (from Exsultate jubilate)
Note
Duration: 65 minutes
Dress code: casual
Senior citizen discount: over 65 years
Student discount: 13 - 26 years old with a valid student identification card
Seats are not numbered - open seating