Classic Spectacular in Mirror Chapel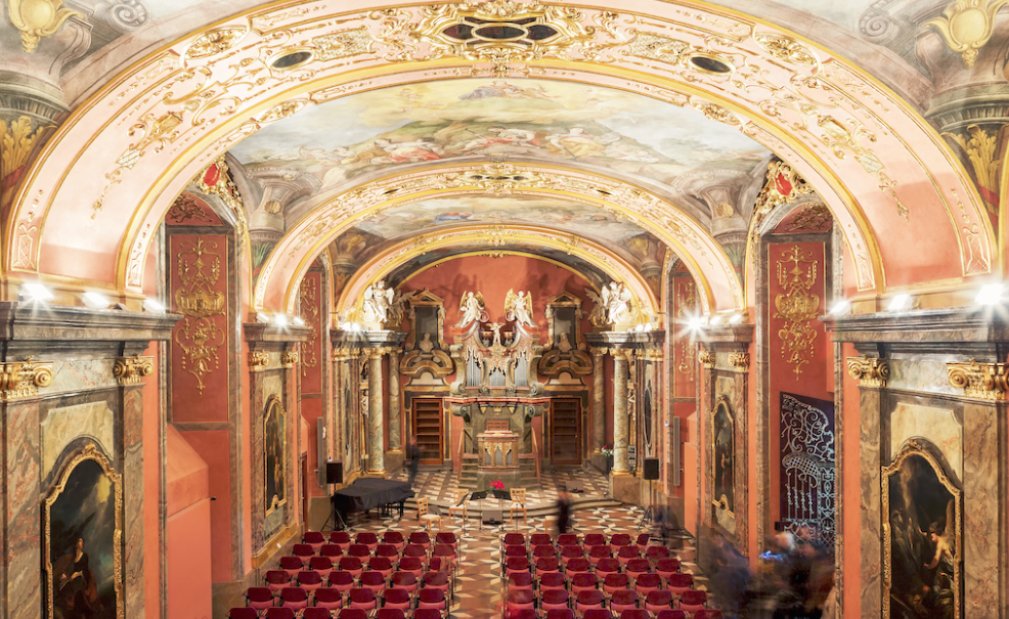 Classical music from Vivaldi, Mozart, Dvorak and other masters in the beautiful Mirror Chapel!
The Mirror Chapel is part of the Klementinum complex and was built in the years 1722-1726. It takes its name from the number of mirrors used for decoration. The chapel, with its decorations and excellent acoustics, charmed even W.A. Mozart himself, who played the organ here.
The Mirror chapel is heated during winter!
Program
Charpentier - Te Deum Prélude
Mozart - Overture to Le Nozze di Figaro
Vivaldi - Four Seasons Autumn & Winter
Mozart - Exsultate,jubilate
Pachelbel - Canon and Gigue in D Major
Verdi - Aida Offertorio
Dvorak - Slavonic Dances
Mozart - Requiem Lacrimosa
Bach/Gounod - Ave Maria
Smetana - The Moldau (Vltava)
Bach - Toccata and Fugue in D minor
Beethoven - Symphonie n. 5 Allegro
Performed by
Royal Czech Orchestra
Soloists:
Marie Fajtová - Soprano
Viktor Mazáček - Violin Solo
Robert Hugo - Organ
Note
Duration: 60 minutes
Dress code: casual
Senior citizen discount: over 65 years
Student discount: until 26 years old with a valid student identification card
Seats are not numbered - open seating